Comments from Fed's Dudley have sparked USD weakness as a sooner-rather-than-later rate-hike appears off the table. USD weakness drags USDJPY lower which in turn fun-durr-mentally slams US Stocks. September rate-hike odds slide to 26% from 28% yesterday...
Odds tumbling...

as are stocks thanks to USDJPY...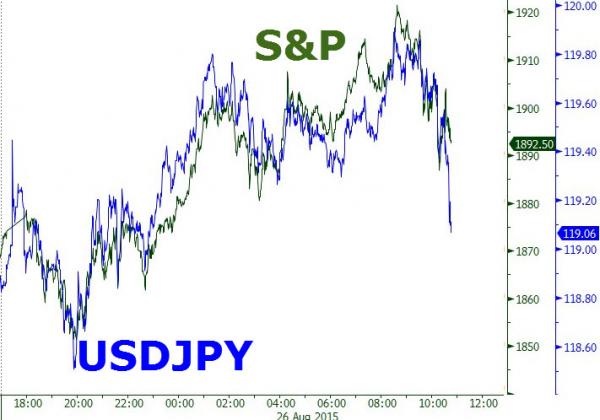 Did today's VIX flash crash signal traders to sell vol...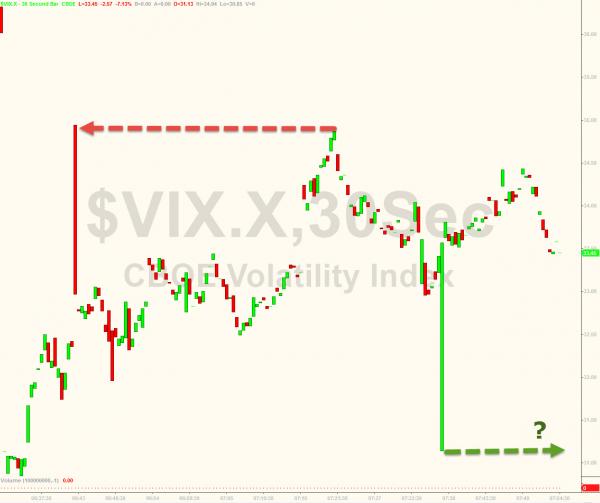 Charts: Bloomberg