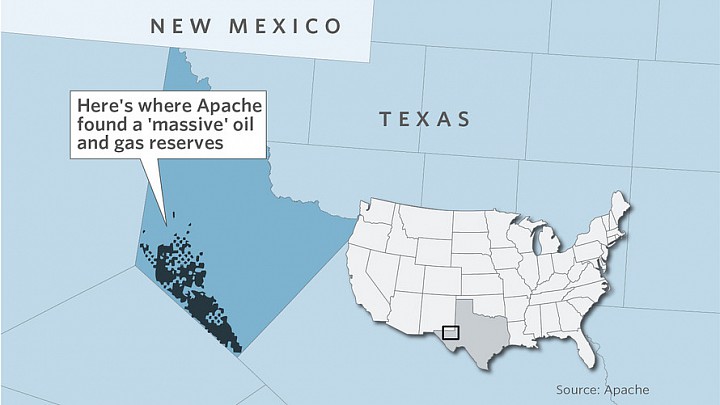 Apache Corp. stock is among the top gainers this week after the energy company revealed an "immense" oil and gas reserve in a relatively unknown corner of west Texas.
Apache APA, +0.59% estimated that its more than 300,000 contiguous acres in the region holds about 3 billion barrels of oil and 75 trillion cubic feet of natural gas. It called the field Alpine High.
Alpine High is located in the Delaware Basin, which is a sub-basin in the southwest corner of the Permian Basin. The Permian itself is mostly located in west Texas, with a small area straddling southeastern New Mexico.
Texas estimates the Permian already has produced 29 billion barrels of oil, and says industry experts estimate it to contain "recoverable oil and natural gas resources exceeding what has been produced over the last 90 years."
Oklahoma...
More