After the last few days in Crude, The Dollar, Greek markets, and Stocks... we thought this approproate
Ok everyone take a breath. Just remember that low oil prices are a massive tax cut for consumers and businesses alike and you should buy stocks... and higher oil prices mean demand must be amazing, allow energy firms to massively beat expectations, and you should buy stocks...
The Dow is up 600 points in the last 2 days.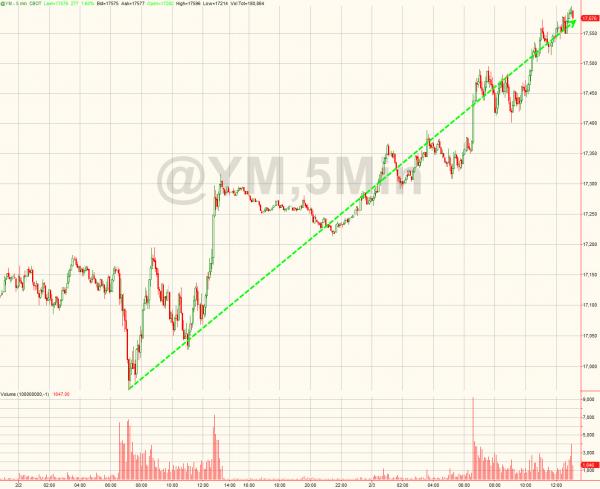 Since Friday's close... Trannies love higher oil prices!!??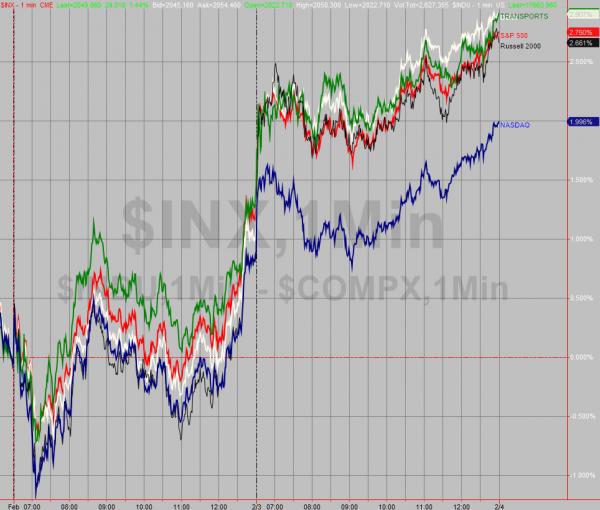 From The FOMC, everything's awesome...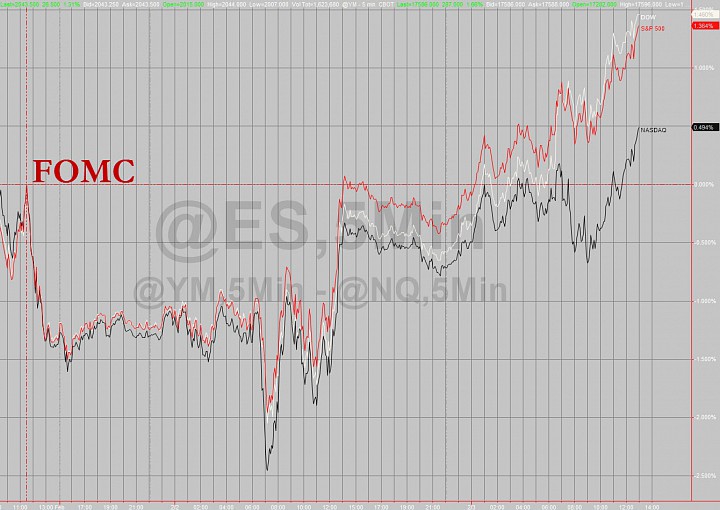 Stocks remain red for 2015 (so far)...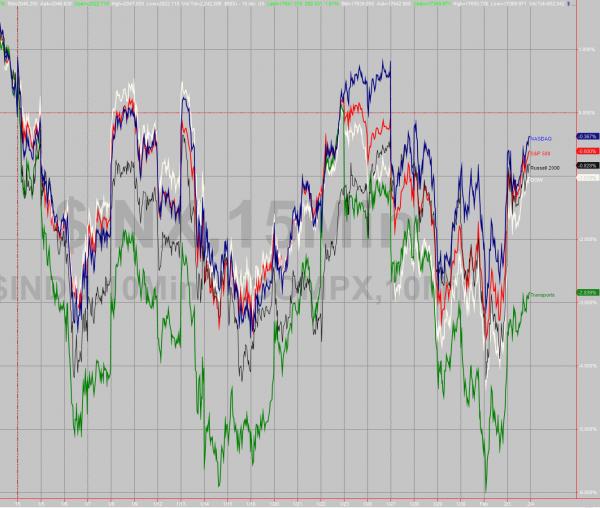 WTI Crude is up well over 20% in the last 4 days... $43.58 to $54.24 in 4 days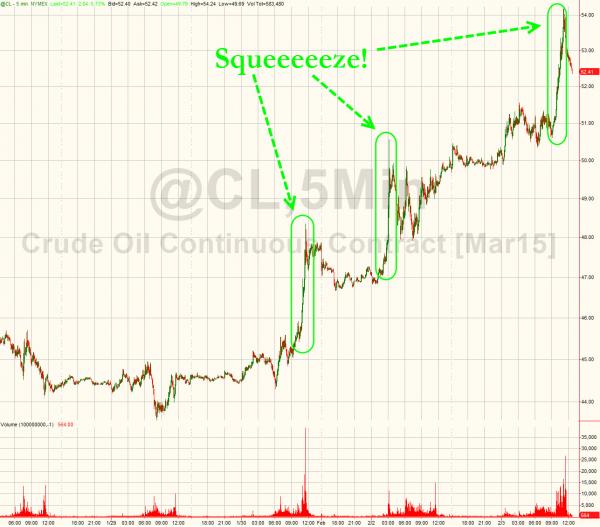 The biggest 3-day spike in oil in 6 years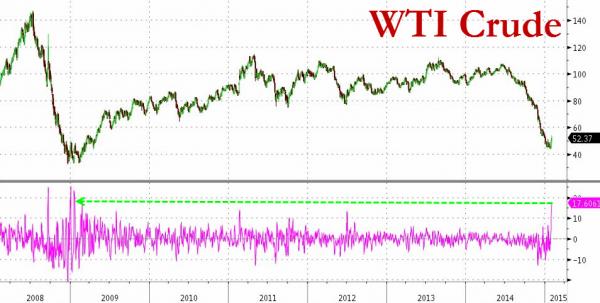 Once again the ripfest stopped almost perfectly as NYMEX closed...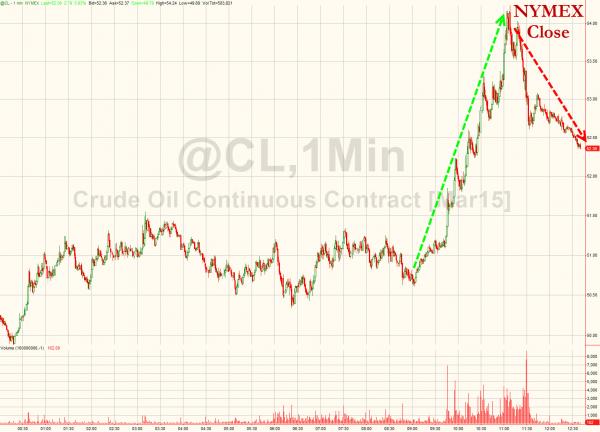 As the curve flattens dramatically...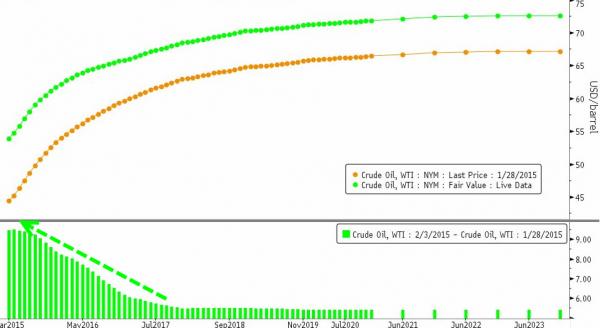 Of course we have seen this kind of bounce before...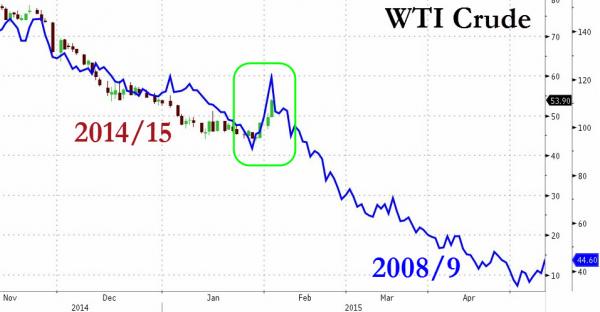 Of course - buy energy stocks though!!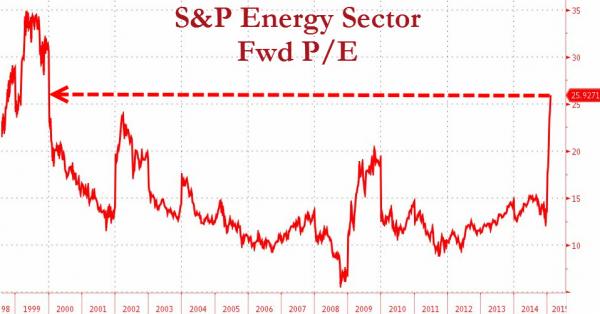 The Dollar was also a major story today, following through from yesterday's losses...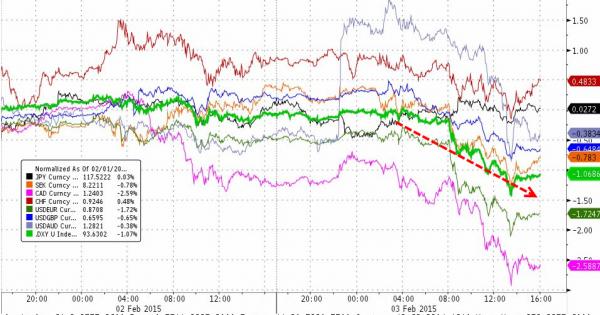 This is the Dollar's worst 2-day drop in 16 months...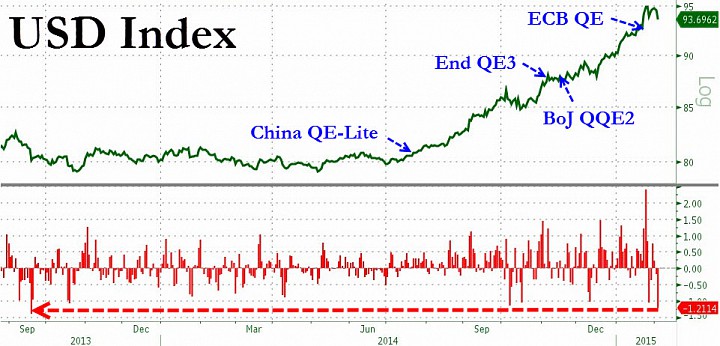 As EURUSD follows a well-trodden path post QE...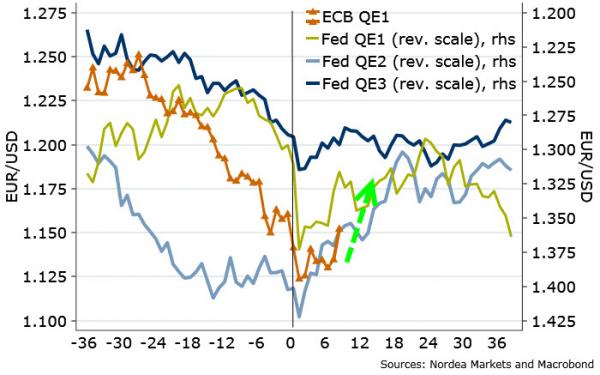 Treasury yields exploded higher as the dollar was sold... yields up 10-12bps (2nd biggest 5Y yield spike in a year, 2nd biggest 10Y yield spike in 18 months, 30Y biggest yield spike since July 2013)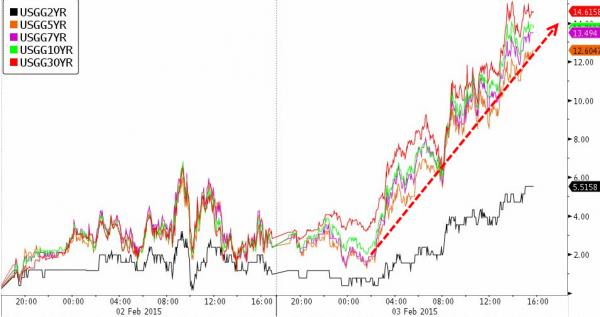 And despite the USD weakness, gold and silver were sold while copper and even more so crude was ripped...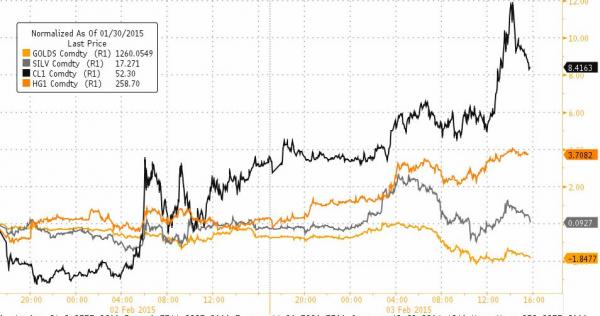 With copper's biggest 3 day jump in 18 months... but here is some context...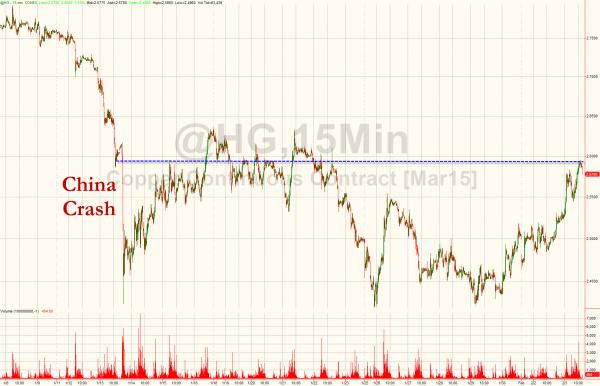 Charts: Bloomberg
Bonus Chart: Bwuahahahaha!!!