Well, look at that, the US economy  grew 3.6% in the 3rd quarter according the the 2nd report vs 2.8% initial reading. This compares to 2.5% in the 2Q and beat the forecast of a rise to 3.0% (all annualized figures).
Here's how that figure looks in context: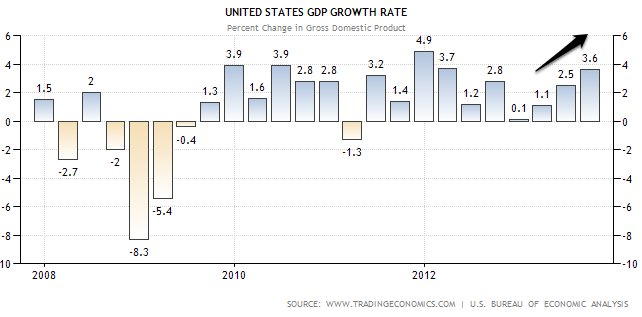 Take the large number with a bit of grain of salt, as it wasn't stronger consumer spending driving the result, but a rather large build-up in inventories. That is factories churning out more products for companies that expect to see stronger sales. Usually strong periods of inventory spending are followed by much smaller (or negative) contributions to GDP next time around, so something to keep an eye on.
Here's a breakdown of recent GDP and the contribution from each component.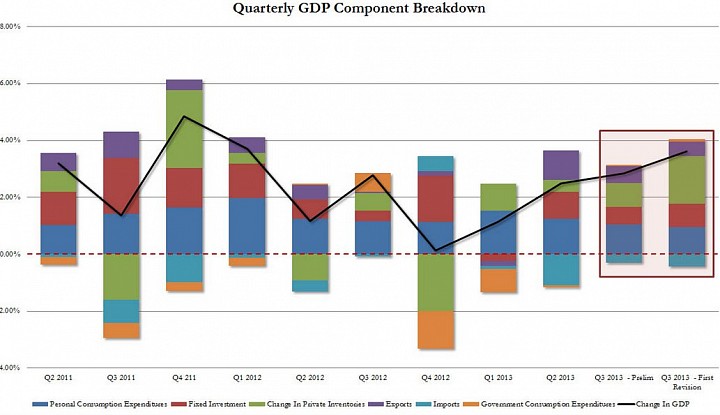 Some highlights:
Inventories were 1.68% of the full 3.5% reading. It was 0.83% in the initial reading for 3Q.
Consumer spending was at 0.96%, down from the initial reading of 1.04%. This comapres to 1.24% in Q2.