No trade is safe from the great search for yield, not even volatility.
Research by Bank of America Merrill Lynch shows there's been a steep drop-off in exposure to securities that gauge expectations of volatility, as investors sell a VIX index that's already at depressed levels to enhance yield. The market is at its lowest VIX exposure as far back as their data goes, they say, meaning there's a brewing risk of a sharp correction.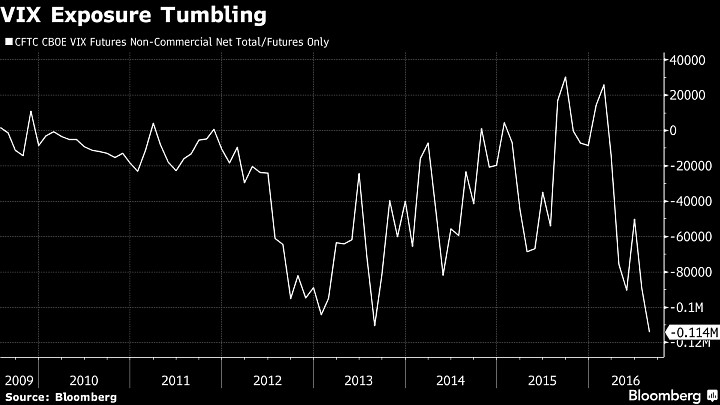 "Selling volatility to enhance yield is now at an extreme level, with net speculative VIX exposure at...
More