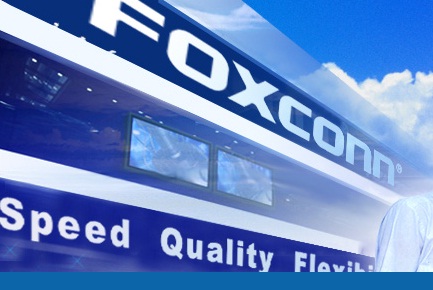 Taiwan's Foxconn, the world's largest contract electronics manufacturer and a key supplier to Apple Inc, on Saturday signed a pact with India's Maharashtra state to invest $5 billion over five years on a new electronics manufacturing facility.
The announcement was made by Foxconn founder Terry Gou and Maharashtra Chief Minister Devendra Fadnavis after the signing of an accord in the state capital Mumbai.
The Foxconn announcement will bolster Indian Prime Minister Narendra Modi's "Make in India" campaign, which aims to turn Asia's third-largest economy into a manufacturing powerhouse.
Gou said Foxconn, the trade name for Hon Hai Precision Industry Co Ltd which also counts Blackberry, Xiaomi and Amazon as clients, was looking for local partners for the facility in the western Indian state.
He declined to say if the Taiwan-based company would make mobile phones at the facility.