This announcement does not constitute an announcement of a firm intention to make an offer under Rule 2.7 of the City Code on Takeovers and Mergers (the "Code"). Accordingly, there can be no certainty that any offer will ultimately be made. Further announcements will be made if and when appropriate.
JOHNS CREEK, Ga., Nov. 16, 2015 (GLOBE NEWSWIRE) -- Ebix, Inc. (EBIX), a leading international supplier of on-demand software and e-commerce services to the insurance, financial and healthcare industries, confirmed today that it has sent a letter to Xchanging Plc's Board (XCH.L), outlining its interest in making an offer to acquire the entire issued and to be issued share capital of Xchanging plc by way of an all cash offer of 175 pence per share.
Based on the number of Xchanging Plc ordinary shares in issue and to be issued of 257,377,471, Ebix's proposal values Xchanging at approximately £450 million ($685 million1), representing a premium of over 9 percent to Capita Plc's all cash offer of 160 pence per share, and a premium of over 3 percent to Computer Sciences Corporation's all cash proposal of 170 pence per share.
Ebix's interest in Xchanging plc is subject to due diligence, and any offer would be subject to customary regulatory and other closing conditions. Ebix reserves the right to reduce the consideration by the amount of any dividend (or other distribution) which is paid or becomes payable by Xchanging to its shareholders after the date of this announcement and to introduce other forms of consideration and/or vary the mix of consideration.
Ebix president and CEO Robin Raina, commented, "We see substantial synergies, economies of scale and growth potential for the combined business. Our interest in making an offer for Xchanging plc is borne out of our belief that a combination of the two companies could be substantially and immediately accretive to Ebix's EPS while also adhering to our other stringent criteria. We wanted to ensure that our shareholders were aware of this potential opportunity."
Ebix has retained the investment banking advisory firms Spayne Lindsay & Co. and Kinmont of London, and Peter J. Solomon Company of New York, for help with Ebix's interest in making an offer and any steps that might be required in the future.
In accordance with Rule 2.6(d) of Code, Ebix is required, by not later than 5.00 pm on 9 December 2015, either to announce a firm intention to make an offer for Xchanging in accordance with Rule 2.7 of the Code or to announce that it does not intend to make an offer, in which case the announcement will be treated as a statement to which Rule 2.8 of the Code applies.
About Ebix, Inc.
A leading international supplier of On-Demand software and E-commerce services to the insurance, financial and healthcare industries, Ebix, Inc., (EBIX) provides end-to-end solutions ranging from infrastructure exchanges, carrier systems, agency systems and risk compliance solutions to custom software development for all entities involved in the insurance industry.
With 40+ offices across Brazil, Singapore, Australia, the US, UK, New Zealand, India and Canada, Ebix powers multiple exchanges across the world in the field of life, annuity, health and property & casualty insurance while conducting in excess of $100 billion in insurance premiums on its platforms. Through its various SaaS-based software platforms, Ebix employs hundreds of insurance and technology professionals to provide products, support and consultancy to thousands of customers on six continents. For more information, visit the Company's website at www.ebix.com.
CONTACT: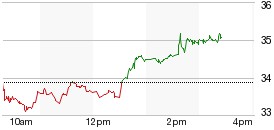 Ebix, Inc.. - +1 678-281-2027 or atikkoo@ebix.com
Aaron Tikkoo
Catalyst Global - +1 212-924-9800 or...
More