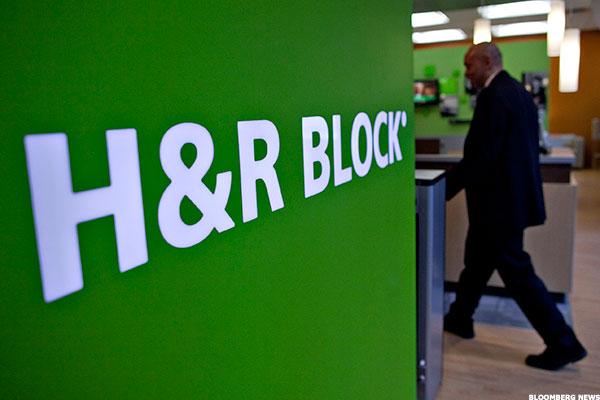 NEW YORK (TheStreet) -- Shares of H&R Block (HRB) were down in mid-afternoon trading Friday ahead of the company's 2017 fiscal first quarter results, due out on Tuesday.
Analysts surveyed by Thomson Reuters are looking for the Kansas City, MO-based tax preparation company to post a loss of 53 cents per share on revenue of $132.95 million for the quarter.
During the same period last year, the company said it had a loss of 35 cents per share on revenue of $137.72 million.
Additionally, H&R Block declared a cash dividend of...
More