Nvidia reported 0.33 vs 0.94 EPS. 2.64B vs 2.36B in Rev.
$200 is the bottom and floor: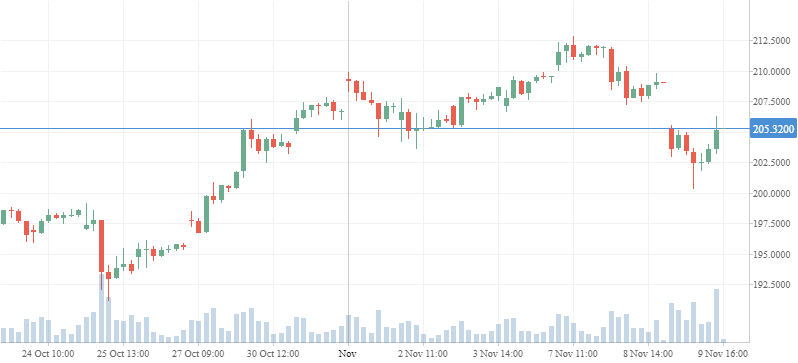 This record revenue of $2.64 billion, up 32 percent from a year ago.
Record GAAP EPS of $1.33, also. It is up 60 percent from a year ago.
More pleasing: Nvidia reported growth across all platforms and raised its quarterly cash dividend by 7 percent to $0.15 per share.
Even more good news: company intends to return $1.25 billion to shareholders in fiscal 2019.
Nvidia guided Q4 above consensus. On its call it said:
"We are well positioned for continued growth." It then issued upside guidance for Q4, 2.6-2.7B vs. 2.44B street.
AMD may be range-bound and may under-perform during the quarter. This group, Value Stocks, is bullish on AMD but continue to like Nvidia, an early value pick for members.
AMD-Intel's GPU deal will not hurt Nvidia's outlook for now. The risks will go up if NVDA's growth drivers slow slightly.
Despite the risk, NVDA stock has room to move to the $210-215 range in the near-term. $250+ if it reports another blow-out quarter.