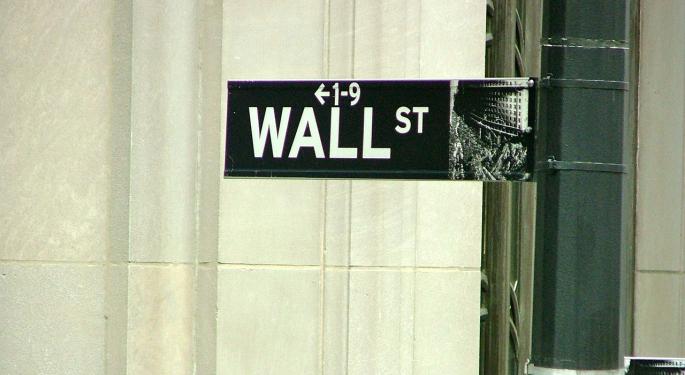 We all know that Jamie Dimon, CEO of JPMorgan Chase & Co. JPM 2.76%, gave the overall market a huge psychological boost when he purchased $25 million worth of his own stock in mid-February. At that time, the issue and the broad market were staring into the abyss.
JPMorgan was in striking distance of breaching the major support of $50 that held on several different occasions going to back to mid-2013. The S&P 500 index was on the precipice of breaching the 1800 level, which has stood as major support since May 2014. Besides that level being tested in February, the index also bottomed out during the August 24 Flash Crash.
Since JPMorgan was the catalyst on the upside, will it predict or be a catalyst on the downside? At this time, there is certainly a reason for concern if one is relying on this indicator. Furthermore, the flogging of the European banks such as Deutsche Bank DB 4.95% and the failure of many U.S. financials to fully participate in the markets recent rally merits further concern.
Related Link: Jamie Dimon: JPMorgan Could Theoretically Buy Every Bank's Stress-Test Losses
What's The Chart Of JPMorgan Telling Us?
Perhaps the market has reached an intermediate top and have some more work to do on the downside. The reason for this being, the issue has topped out ahead of the market (similar to when it bottomed) and began to mover lower.
Whereas the S&P 500 index did not peak until April 1 at 2071.50, JPMorgan actually peaked way back on March 18 at $60.97. That high was buffeted by three lower highs, and the issue has not closed above $60 since March 22 when it ended the session at $60.24.
In today's session, it reached its lowest level ($57.75) since crossing the psychological $60 level. The current low coincides with a pair of lows from March 11 ($57.65) and March 17 ($57.99), and may be a key level in order to determine if the recent slide is coming to an end. Meanwhile, the index came within 10 points of its recent high to end Wednesday, but has distanced itself from that area in today's session.
Of course, one can take the opposite approach and use the analogy to support the thesis that this is a healthy pullback from its $8+ rally off the lows and use the pullback as buying opportunity,
Whatever way one chooses to approach the issues, keep in mind these two very important levels ($57.65 and $60.89) will be the key to continued upside or downside in the issue.
Read more: http://www.benzinga.com/trading-ideas/technicals/16/04/7816264/is-jpmorgan-trying-to-tell-the-market-something#ixzz45AWMQggc