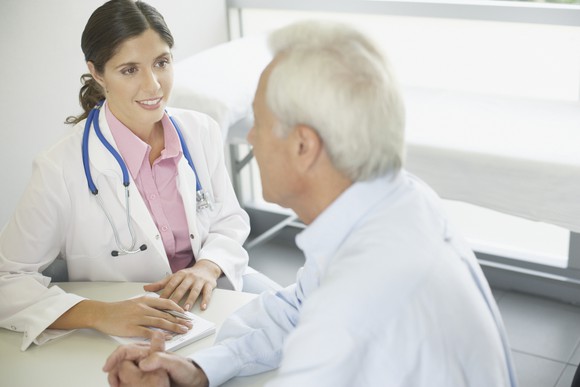 What happened
Exelixis (NASDAQ:EXEL) fell 14% today after abstracts from the European Society for Medical Oncology (ESMO) meeting were released today.
So what
Data from Exelixis's most important clinical trial, the CABOSUN trial testing Cabometyx against Pfizer's (NYSE:PFE) Sutent in first-line kidney cancer patients, won't be released until October 10, during the meeting. While ESMO saves the most interesting data for the meeting, there was a pair of abstracts that report data from some other Cabometyx clinical trials released today.
In a trial testing Cabometyx with Bristol-Myers Squibb's Opdivo in genitourinary tumors, the combination appears to be more toxic than the individual drugs, which shouldn't come as much of a surprise. The researchers recommended dosing Cabometyx at 40 mg when given with Opdivo rather than the 60 mg starting dose when used by itself. There's nothing inherently wrong with that if the lower dose combination works better than the monotherapy. So far, the combination looks promising, with six of 18 patients responding to the combination...
More