Submitted by Cassius Methyl via TheAntiMedia.org,
Late last month, an Arkansas police officer sparked a manhunt and investigation after claiming a motorist shot him during a traffic stop.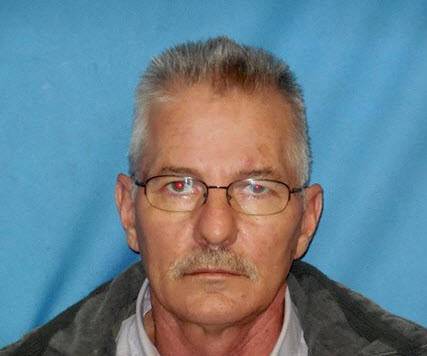 In reality, the officer shot himself, and once authorities discovered this, he was subsequently fired and arrested for filing a false police report.
According to local NBC affiliate KXAN, Officer David Houser "called in a traffic stop about 2 a.m. on Oct. 24, on rural state highway 15, about 30 miles east of Little Rock. Shortly after calling in the stop, Houser reported to police dispatch that the driver had shot him and he had returned fire with his service weapon."
Last month, a news release from the department featured Houser's detailed account of the non-existent incident. The police were initially incensed that someone tried to kill an officer. Houser had claimed a bullet "grazed across his bullet-resistant vest and deflected off a pen," and that he knocked the Hispanic shooter's gun away as he fired at him.
The officer claimed the shooter managed to get away.
However, investigators soon noticed holes in Houser's story.
 "The more we investigated, the more it became clear that the details of his story were inconsistent," Police Chief Nathan Cook said. "We went after it as if we were going after someone who had just tried to kill a police officer."

 

"The crime scene was staged. The bullet hole was self-inflicted," Cook continued. "He had laid out some different caliber (casings) to make it appear he had exchanged gunfire. He did discharge his service weapon."  Though Cook explained the inconsistencies in the story, it remains unclear why Houser shot himself in the first place.
After being fired on Monday for admitting he lied during the investigation into his unlikely story, he turned himself in on Tuesday.
"I've heard he's a very good guy, so this is shocking and it's disappointing, but he's going to be held accountable," Lonoke County Sheriff John Staley said. "It happens enough in reality. You pray that when you make a traffic stop, it won't happen. And it does. Why would you ever make that up? What would he gain from that? It's just amazing to me."
He was booked into the Lonoke County Detention Center, according to state police and Sheriff's office records.
Unsurprisingly, he immediately walked out after paying bond.
*  *  *
Coming on the heels of yesterday's news that an Illinois cop staged his own suicide after being caught stealing money from a kid's fund, today's news is just pouring more fuel on the fire of public faith in America's police force.