Tesla is working on many expensive projects, and its primary source of funding will have to be equity issuance. Let's take a look  at Tesla's share count - will this drag down the price of the stock?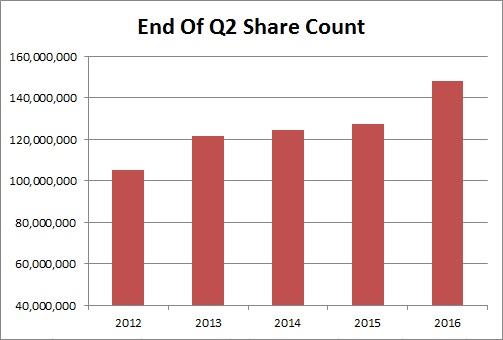 ---
The share count was over 148 million by the end of Q2 - but it doesn't stop there. The company's quarterly share count for EPS was 140 million, but that excluded almost 15 million shares because they were anti-dilutive. Also, if the SolarCity (NASDAQ:SCTY) deal goes through, that will add more than 10 million more shares to the count. If there is another equity raise before the Model 3 launch, it is quite possible that Tesla's outstanding share count could be 175 million by the end of 2017.
---
The good news is that this is, so far, having little negative effect on the price of the stock. The Market is still optimistic about Tesla.