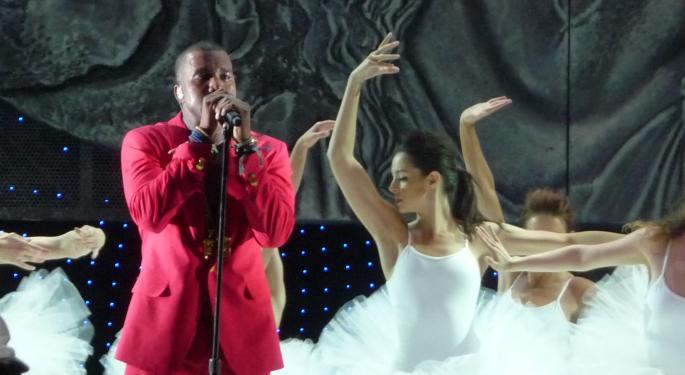 Watch out, Jordan. Yeezy might be coming after Nike Inc NKE.
Kanye West and Adidas ADDYY have announced they will be making a Yeezy basketball shoe, set to drop in early 2017. West has been a great endorser for the German sportswear brand despite limited sales and availability of his Yeezy Boosts.
The viral popularity and exclusiveness surrounding Kanye's shoe line has lifted Adidas to new heights in the fashion world. Its stock hasn't performed too bad either, up 82 percent year-to-date. It was inevitable that Kanye would be expanding his Adidas shoe line after extending his contract with the company in June.
Kanye's new addition could be key for Adidas basketball segment. Adidas has put an increased focus on footwear, particularly in basketball and have several exciting star players on its roster. Their signature player shoe line currently features Damian Lillard, Derrick Rose John Wall signature shoes, and will soon include recent addition James Harden.
With Adidas making aggressive moves in individual player endorsements, especially in the recent NBA draft, signing the No. 2 and No. 3 draft selections in Brandon Ingraham and Jaylen Brown, Kanye's basketball shoe line could be big hit in the NBA.
Adidas has also announced potential standalone Yeezy retail stores in several key markets around the world.
© 2016 Benzinga.com. Benzinga does not provide investment advice. All rights reserved.