The Final version of Eurozone's Services PMI shows an upbeat headline number at 52.6, which is the highest since June 2011. 
The final Eurozone Composite Output Index was even more welcoming, coming in at 53.3 for 8 straight months of growth. This reflects a rate of expansion at a 32-month high.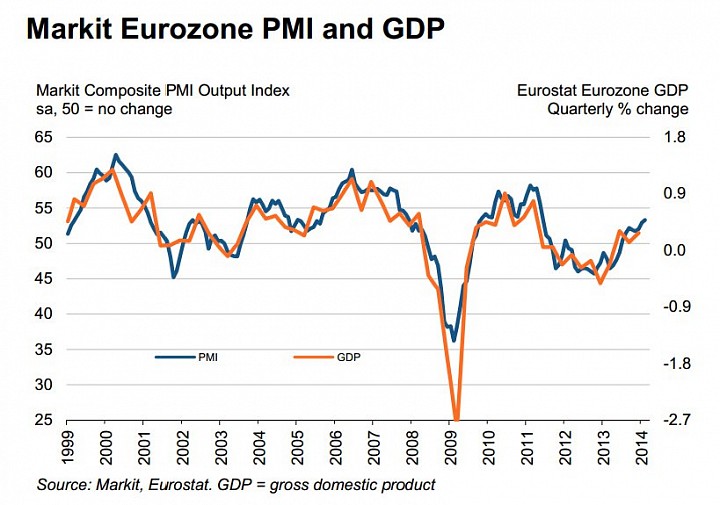 (Source:
Markit
)
Behind the headline numbers we can easily see that they are dependent primarily on Germany. No surprise there. France continues to struggle as the only nation to report a contraction in business activity. We can also see that Italy's business activities have been picking up nicely as well, though it came on the back of a 3-month decline (under 50).

(Source: 
Markit
)
Chris Williamson, Chief Economist at Markit believes this trend will keep the ECB from more easing. 
"The upward revision to the February PMI readings, alongside the recent higher than  expected inflation numbers, will rein in expectations of further action from the ECB."