US equities have miraculously recovered their EU-Greek talks-breakdown losses from yesterday in a mad buyng panic reminiscent of the very best work from FBRNY. As if that did not confirm everything was awesome in the status quo, silver (and to a lesser extent gold) have been take to the woodshed this morning. Treasury yields are still down 2bps from Friday's close but have jumped 3-4bps on this morning's exuberance. The dollar has given back all of yesterday's gains and then some and is now -0.2% from Friday.
Equities roundtrip on absolutelu no news whatsoever... smells like a stop-run to us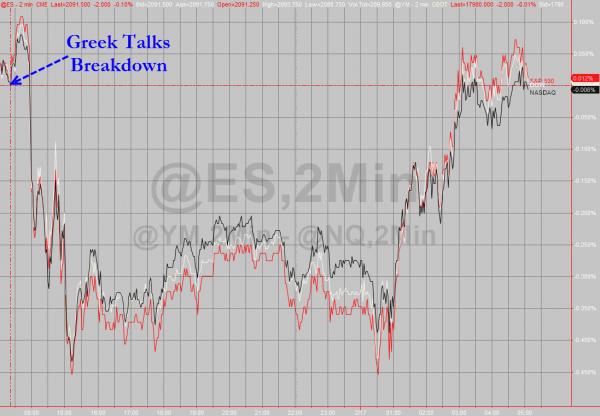 Silver is getting slammed...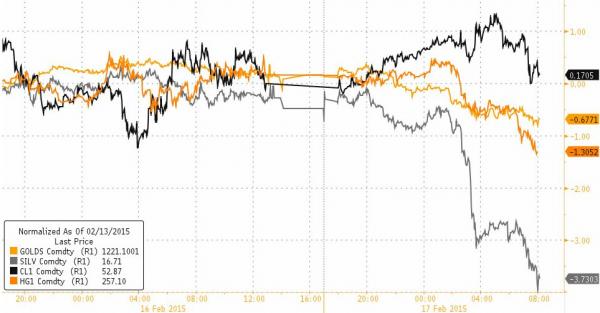 And the dollar has roundtripped and is being sold hard now as everyone buys EUR...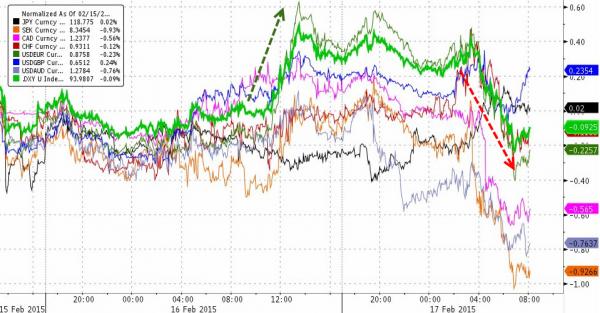 Charts: Bloomberg