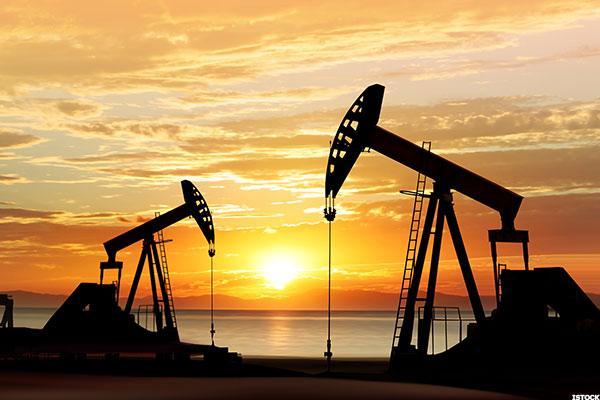 NEW YORK (TheStreet) -- Shares of Marathon Oil (MRO) were advancing late Monday morning as oil prices rallied.
Oil prices were rising on news that OPEC production could slip in August, CNBC reports.
OPEC members produced at an eight-year record high in July, but UBS reports that production could fall in the upcoming weeks due to turmoil in many countries.
Incidents like militant attacks in the Bai Hassan field in northern Iraq and further attacks and pipeline problems in Nigeria could impact production.
Crude oil (WTI) was gaining 1.33% to $46.35 per barrel...
More