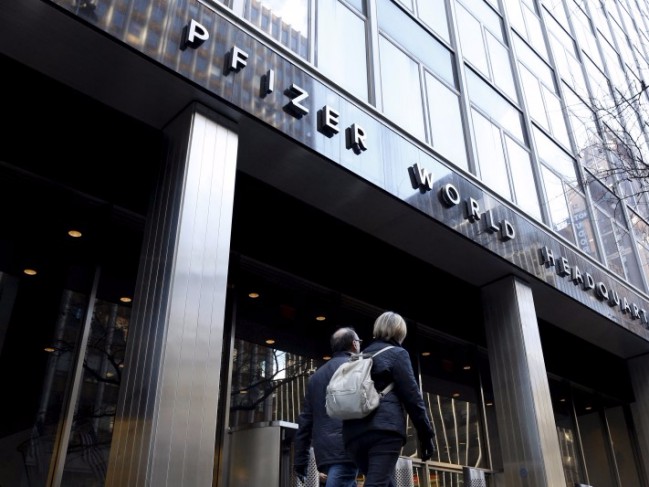 (People pass the Pfizer World Headquarters building in New YorkThomson Reuters)
Pfizer is reportedly close to scooping up cancer drugmaker Medivation for $14 billion.
The Financial Times and Bloomberg are reporting that the deal could close as soon as Monday, citing people close to the deal.
In April, pharma giant Sanofi went public with a $9.3 billion bid for the company. Medivation had rejected that bid but it wasn't long before it was fielding other offers and analysts were speculating about possible buyers, including reports that Pfizer — which in April terminated its merger with Allergan after the US Treasury released new rules — was in the mix.
Pfizer declined to comment. Medivation did not immediately respond to request for comment.
The San Francisco-based biotech already has one drug on the market to treat prostate cancer. And its big appeal comes from an...
More