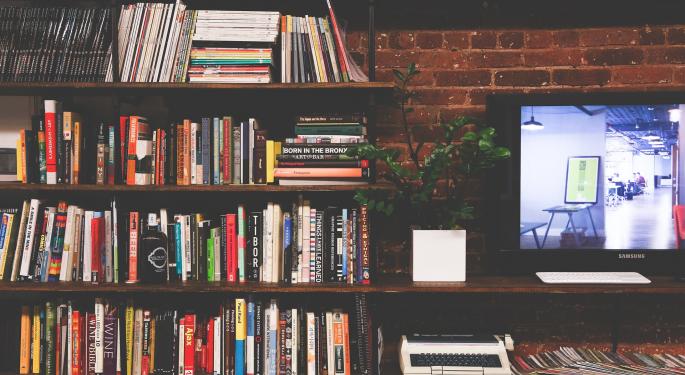 It was a bloody, bloody day for the major networks, as TV executives began making their hardest decisions of the year. While investors and analysts expected the moves, it is still always jarring to see so many shows dismissed so quickly. In fact, four of the five major networks made at least one cut, as 12 in total were given the bad news.
By far, Walt Disney Co DIS 0.86%'s ABC made the most cuts, as new president Channing Dungey clearly made her network's schedule her own. Dungey cancelled six shows in total, including "The Family," "Agent Carter," "Galavant" and "The Muppets," which were not surprising. Yet, what made headlines was the axing of mainstays "Castle" and "Nashville."
Related Link: Disney's Outlook Isn't As Bad As Results Look, According To Deutsche Bank
"Nashville" had survived cancellation each of the last few seasons and was expected to slide through again, but that is clearly no longer happening. With "Castle," all signs had been pointing to a season 9 renewal after producers re-signed all the major cast members, sans the previously cut Stana Katic and Tamala Jones. Katic's exit was a shock in and of itself, adding to the surprises.
Twenty-First Century Fox Inc FOXA 0.17% followed up with four departures, including the ratings-deprived Sunday night freshman pair of "Bordertown" and "Cooper Barrett's Guide To Surviving Life." The network also decided to cancel comedies "The Grinder" and "Grandfathered." The thought going into the upfronts was at least one of the two freshman series would get a second run because of the star power attached, but that didn't end up being the case.
Meanwhile CBS Corporation CBS 0.99% and the CW each dropped one show as "CSI: Cyber" and "Containment" were each cancelled. More cuts will be made over the next few days heading into the network's upfront presentations next week.
© 2016 Benzinga.com. Benzinga does not provide investment advice. All rights reserved.