Quarter after quarter, we are spoon-fed statistics 'proving' that everything is awesome trotting out the percentage of companies 'beating expectations'. However, as is widely-known 'inside' Wall Street, this is simply all smoke and mirrors. As the following two charts prove: every quarter, 'hockey-stick' hope starts off high, is then drastically reduced into the actual earnings period...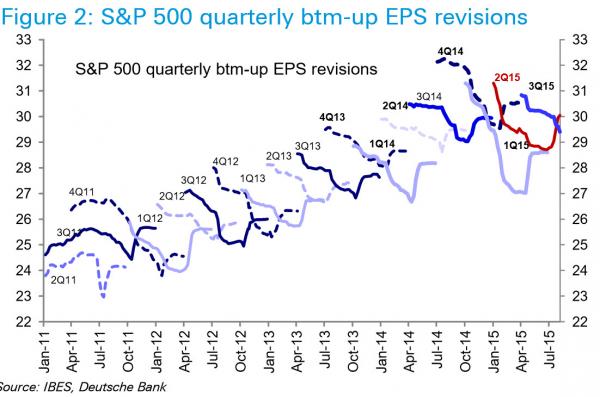 ...which then rises during earnings to a level still lower than the pre-earnings period hope-fest...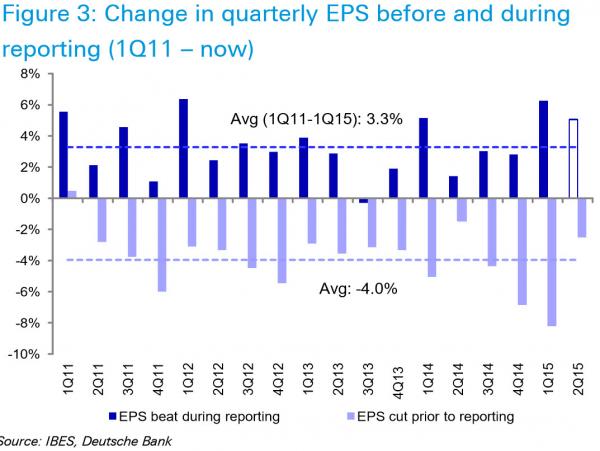 and once again, hope is pushed off into the next quarter... just one more quarter.
And sure enough you can buy stocks safely on forward earnings expectations that the hockey stick is just around the corner!!
How many more quarters do we have to see this 'game' play out before there are no greater fools left?
Source: Deutsche Bank