Login with Stocktwits (or Facebook, Twitter) to post your moves, below. Like this post to 'ping' this forecast to ~750 Value Stock Members.
Trade on the marketplace.
Tonight's Moves for Tomorrow, Tuesday August 8, 2017
It's a big day for Valeant tomorrow. It reports before the market opens.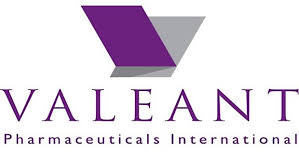 · Teva Pharmaceuticals (TEVA) failed to hold the critical $20 a share level. The stock sold off again for the third straight day after cutting dividends and forecasting low revenue. Generic drug competition and price erosion is accelerating.
· AMD is holding it upward trend line. Threadripper, Ryzen, EPYC, Polaris and Vega are all lifting revenue and profit margins. Accumulate.
· Turns out Chesapeake Energy – CHK – has yet to bottom. Avoid.
· Snap Inc – SNAP – Wait for it…could have bottomed. ER is coming later this week. Stock sold off so much that even a slight beat will give bulls hope.
· VALE is on an uptrend. Accumulate.
· FCX is also in an uptrend. Hold.
· Symantec – SYMC – is a value trap. Avoid.
· Will Nvidia (NVDA) – explode higher after ER later this week? Probably.
· Mylan – MYL – is in freefall despite holding market share for its EpiPen. Blame TEVA.
· TEVA is making Gilead Sciences GILD management look good. Maybe GILD should buy TEVA.
· Alibaba – BABA – is holding up. As readers posted in comments, BUY BABA on the positive momentum, not sell.
· GoPro – GPRO is still $10. Watch the stock.
· Viacom – VIA is deep value. Twitter – TWTR – is a dead cat bounce. Semi technology stocks are still correcting. See OCLR, FNSR.