Just 2 days ago everything was awesome (according to stocks). Nasdaq hit 5000 proving it's different this time, despite the total collapse in macro and earnings data. So perhaps - just perhaps - as buybacks slow, US equity markets are exposed to reality underneath them. VIX has snapped back above 15, its highest in 10 days, and the S&P is back at 2-week lows... retracing all the "Greek Deal" gains.
VIX rapidly snapped from under 13 to over 15...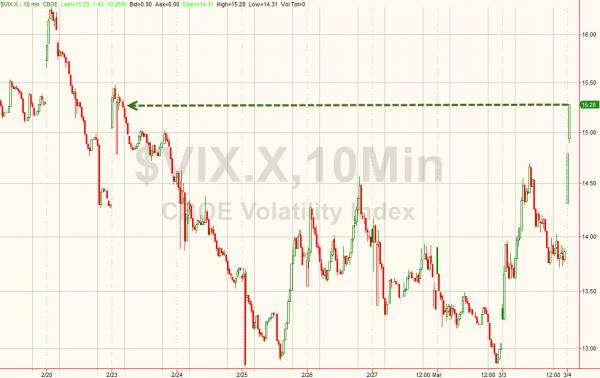 Stocks are back at pre-Greek-Deal levels...