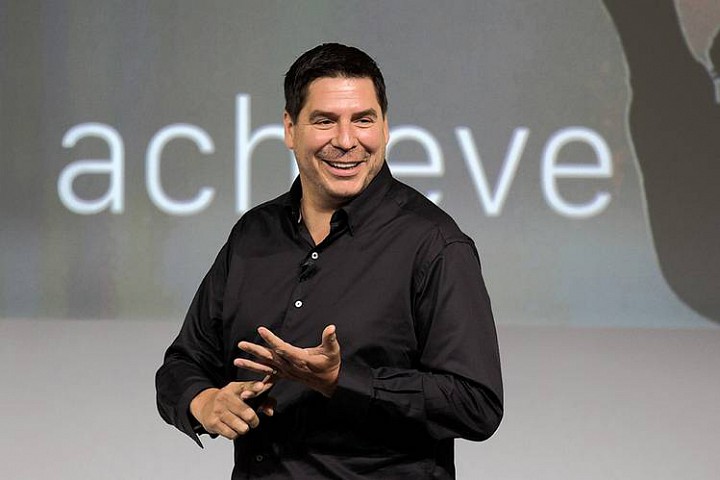 Marcelo Claure proved himself adept at building a business from scratch, having founded a wireless distribution company, called Brightstar, in 1997 and building it into a multibillion-dollar enterprise.
Now, he has to prove himself as Mr. Fix It. In August 2014, Mr. Claure left Brightstar to become chief executive of Sprint Corp. S 4.29 % Sprint has been in turnaround mode since a disastrous 2005 merger with Nextel. It has lost subscribers and money for years. Last year, Sprint abandoned plans for a quick turnaround via a merger with smaller rival T-Mobile US Inc., and Mr. Claure was left to come up with a plan to fix the struggling company as a stand-alone business.
Adding to the challenge is the fact that Mr. Claure hadn't run a wireless carrier before. Not only was he forced to get up to speed on the company itself, but also come up with ideas for stemming subscriber losses and returning to profitability. The Wall Street Journal spoke with Mr. Claure to discuss the challenge, which he says is the most difficult of his life.
Edited excerpts of their conversation follow.
Challenge accepted
WSJ: Why were you interested in taking the Sprint job?
MR. CLAURE: Growing a company [Brightstar] has special flavor. But it's still playing the middle leagues from a relevance perspective. When I had the chance to run Sprint, to me it was like moving to the major leagues.
WSJ: What will it mean to you to succeed with a Sprint turnaround?
MR. CLAURE: My No. 1 goal is for Sprint to become a profitable company, and to finalize what I call an eternal turnaround. This is one of the most difficult turnarounds, probably, in the world: [I took over] a company that burned $5 billion in cash, lost $800 million and had $32 billion of debt.
I've taken on the challenge because I find it hard to understand why a company with over $35 billion in revenue cannot turn a profit. A company that has more customers than the population of Canada, and a company that has...
More