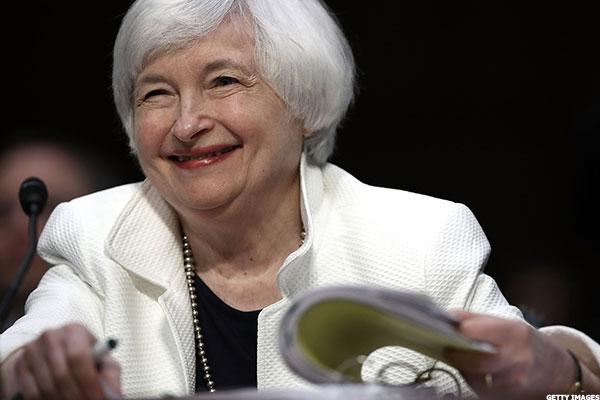 The Federal Reserve will again take focus in the coming week as central bank officials convene at the Monetary Policy Symposium in Jackson Hole, Wyo.
Members will discuss monetary policy at the two-day annual meeting with a speech on Friday from Fed Chair Janet Yellen providing important context to the markets' outlook for rates.
Like recent Fed chatter, Yellen's comments will likely remain dovish and conservative, pushing data dependency for any future rate moves. Yellen will also likely tout a more positive view on the economy and labor market...
More