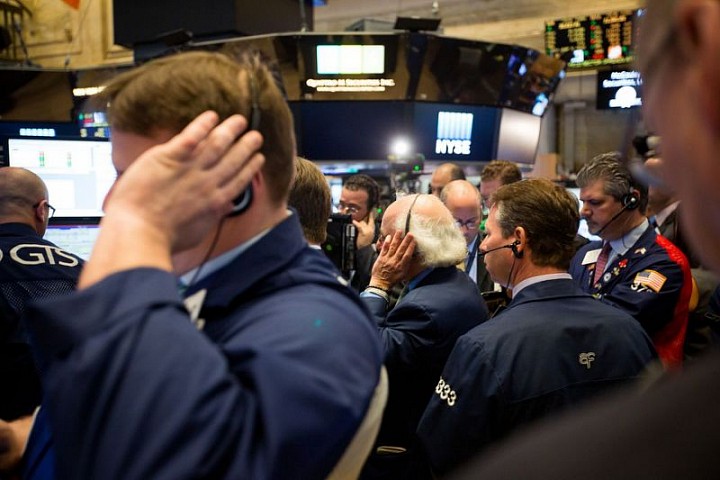 The most profitable short trade in town has been a gift that keeps giving. To be precise, it's had an eye-popping surge of more than 4,000 percent since the start of the bull run in 2009. That allure has been enticing investors to jump on the gravy train.
That gift -- selling volatility -- is so crowded now that when everyone reaches for the exit, it's bound not to end well.
Here's how:
Part of the charm of being short volatility is explained by the term structure of the curve, which is upward-sloping, or said to be in contango. That means the so-called roll return for someone being long is negative. For instance, an investor who is long on August VIX futures faces the prospect of losses as the contract rolls down the curve four points to converge with spot VIX at expiry, assuming no change in volatility levels. That scenario is one factor why short-volatility strategies have proved to be so popular.
In fact, the S&P 500 VIX Short-Term Futures Inverse Daily Index, which tracks the return...
More