Paul Tudor Jones echoed a whisper concern in a Bloomberg TV interview this morning, saying that the U.S. Federal Reserve is restraining itself from raising interest rates because such a move would increase government interest payments. The observation that the Fed was focusing on debt management rather than overall economic conditions, putting yet another mandate in play as a determinant as to when it should raise interest rates, is an issue most often verbalized in private, which makes the public comments even more noteworthy.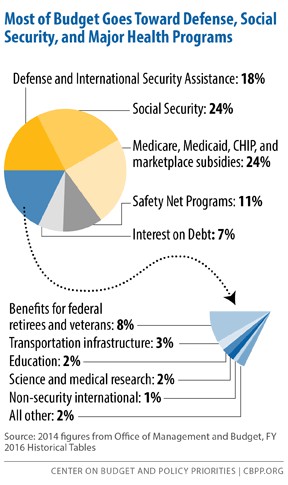 Paul Tudor Jones: Acknowledgement of government debt a much larger macro issue
With over $18 trillion in government debt, or $154,480 per taxpayer, the interest payments on government debt can be significant. In 2014, for instance, with rates at historic low levels, interest on the debt consumed 7 percent of the budget deficit, the third largest independent line item. "I think it's kind of acknowledging to me a much larger macro issue, which is if you think about the last 50, 60 years," the Tudor Investment Corporation founder best known in quantitative investment circles for his mathematical approach to problems, said in an interview with Stephanie Ruhle and David Westin. While he was on the show speaking about his cause of choice, JUST Capital, which seeks to provide economic incentive for positive corporate behavior, it is the economics of debt and negative incentives that are concerning him.
"There's is a perfect negative correlation between the interest income paid by the Federal government and interest rates," meaning higher interest rates increase government debt, he said, implying a wider array of corollary impacts. "So the higher the share of GDP that's paid in...
More