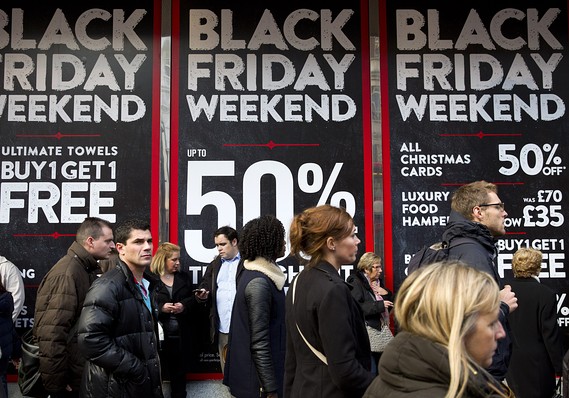 Black Friday is setting new records online.
Online sales on Black Friday will hit $3.34 billion, up 22% on last year, and surpassing the $3 billion mark for the first time, according to estimates from software company Adobe Digital Index. That's also an increase of nearly a $1 billion from just two years ago. More than one-third or $1 billion of Black Friday shopping will be done on mobile devices like a smartphone or tablet, while the rest will be done on computers, it said.
The two-day run-up to Black Friday was almost as busy. Thanksgiving Day totaled $1.93 billion in sales, up 11.5% on last year, slightly lower than the $2 billion anticipated, but adding up to $5.3 billion for both days. This was partly due to heavy discounting in the early hours of the holiday season. Sales on Wednesday, Nov. 23, totaled $1.57...
More