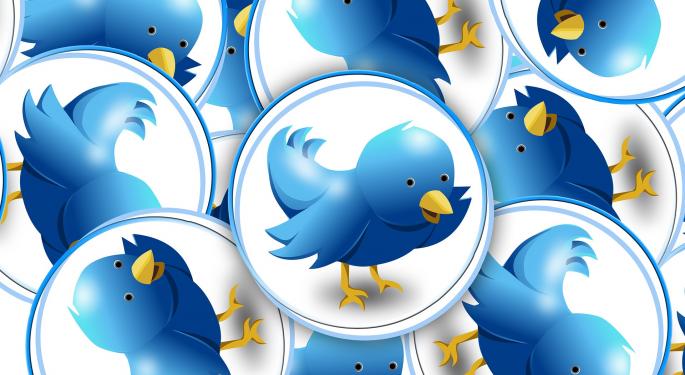 Twitter Inc TWTR 1.32% can be an extremely useful and tradable tool for investors, but only if you follow the right people.
Here's a look at 10 CEOs that have the potential for market-moving tweets.
1. Jack Dorsey -
https://twitter.com/jack
If you're looking for CEO's to follow on Twitter, the CEO of Twitter is an obvious place to start.
2. John Legere -
https://twitter.com/JohnLegere
The T-Mobile US Inc TMUS 0.28% CEO is very active on Twitter and has 2.8 million followers.
3. Elon Musk -
https://twitter.com/elonmusk
The Tesla Motors Inc TSLA 0.07% CEO's 4.8 million followers are not just traders and Tesla shareholders. Anyone interested in technology, energy or entrepreneurship shares a fascination with Musk and his innovative and sometimes controversial ideas.
4. Tim Cook -
https://twitter.com/tim_cook?lang=en
The Apple Inc AAPL 0.24% CEO is not be the most prolific tweeter at just 268 posts since 2013. However, Cook's 3.3 million followers are always anxious to hear what he has to say.
5. Richard Branson -
https://twitter.com/richardbranson
The free-spirited Virgin Group CEO may be one of the most interesting people on Twitter, as his 8.1 million followers can attest.
Related Link: 10 Fund Managers To Follow On Twitter
6. Donald Trump -
https://twitter.com/realDonaldTrump?lang=en
Love him or hate him, the Trump Organization CEO is an endless source of entertainment. He could also be the next president of the United States.
7. Bill Gates -
https://twitter.com/BillGates
Gates may no longer be the CEO of Microsoft Corporation MSFT 0.14%, but he will always be an iconic figure in the tech business. Gates remains very active on Twitter and has amassed a staggering 30.1 million followers.
8. Carl Icahn -
https://twitter.com/Carl_C_Icahn
Not only is Icahn the CEO of Icahn Enterprises LP IEP 1.34%, he has a history of taking huge positions in stocks and then breaking the news on Twitter.
9. Mark Cuban -
https://twitter.com/mcuban
The Dallas Mavericks owner and CEO of AXS TV was named one of the 10 most-followed and re-tweeted CEOs of 2015 by CrowdTriangle.
10. Anand Mahindra -
https://twitter.com/anandmahindra
U.S. investors may not be familiar with the CEO of Indian auto manufacturing company Mahindra & Mahindra, but Mahindra has 3.4 million followers and received 172,459 re-tweets in 2015.
© 2016 Benzinga.com. Benzinga does not provide investment advice. All rights reserved.