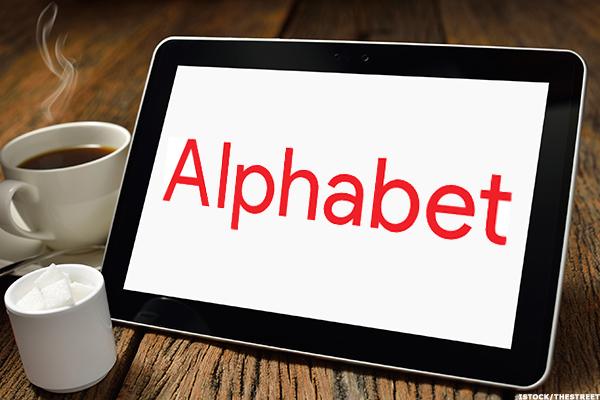 They really put it together this quarter, Alphabet (GOOGL) and Amazon (AMZN) . But only the former bothered to tell you the story of why it has all come together.
In fact, they are the perfect contrast to each other. Amazon gave you an excellent quarter, where, once again we like it for its growth. But what caused that growth? Oh heavens, the "flywheel of Prime." Yes, they broke out the term that I have come to dread, that word that basically means, "lots of energy begets even more energy."
You can pull off using the term "flywheel" if you are Howard Schultz at Starbucks (SBUX) , delivering an amazing quarter and then showing how the flywheel produced an acceleration in sales -- by breaking down mobile and loyalty and new drinks, and changes for the better with the menu while creating new, smaller form factors.
The Schultz flywheel is a clinic.
But the Amazon flywheel is more like: "Prime is loved, people take Prime and then they spend more, of course." When you want to find out more about how that is...
More