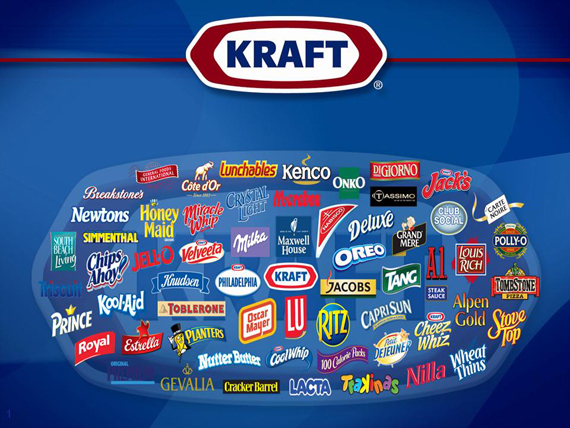 Food companies Heinz and Kraft (NASDAQ: KRFT) announced Wednesday they would merge into H.G. Heinz Kraft, according to CNBC, sending Kraft stock upwards 34 percent to an all time high since October 2012 in premarket trading. The shares hit $82.65.
According to CNBC, Warren Buffet's company Berkshire Hathaway will finance a portion of the merger along with Brazil's 3G. Buffet is expected to receive 9.5 billion worth of common stock.
Heinz CEO Bernardo Hees will lead the newly merged company, CNBC reported. Revenue is currently valued at $28 billion; current owners of stock are will receive $16.50 dividend per share, along with stock in the new company.
CNBC commenter toadster1 said:
At current price levels, Buffett's not willing to risk buying stock, instead he's going the financing M&A deals route, which nets him 10% interest on loans, the money he could borrow (if needed since he's sitting on a ton of cash, most cash in a VERY long time) using ZIRP
Coincidentally Buffet was VERY and publically critical of Kraft acquisition of Nestle (back in 2011, he did not think merged entity would do well or the price paid) and bailed out more than half of his Kraft holdings (in disgust, apparently) shortly thereafter...since then KRFT has gone up 60% not including the current premium
So after all, Buffett doesn't always see the future potential (though he does see it right more often than most other people, and hence he's worth 80B dollar)