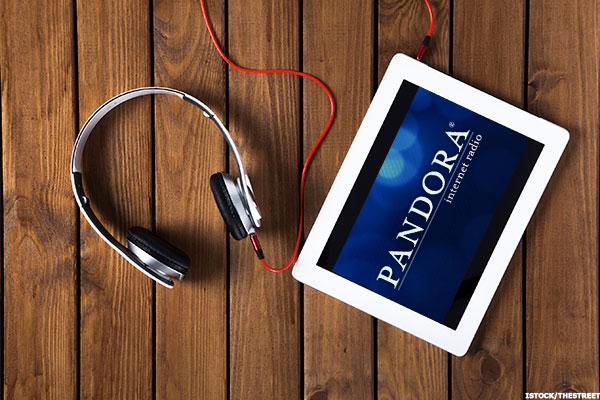 Pandora Media (P) continues to concentrate on its music services--most recently with upgrading its Uber partnership--especially as investors anticipate substantial upside to the stock later this year.
Uber announced Thursday that its riders will now be able to use Pandora and Spotify Premium from their mobile apps. The services will be rolling out throughout the next few weeks.
With Pandora, Uber riders can log into their existing accounts or create new ones. Spotify Premium users can play their on-demand library or their playlist.
Meanwhile, the car hailing services provider is upgrading its existing partnership with Pandora.
In June, the two launched an app called Uber Partner for drivers in the U.S., Australia and New Zealand that allowed them to play music ad-free on Pandora. Back then, Uber Partner also let riders using Apple's (AAPL) iOS play their own music if they were connected with the car's Bluetooth, USB or AUX.
"Pandora needs growth in active users and active listener hours," said B. Riley analyst Sameet Sinha via phone, adding that the Uber partnership will give Pandora incremental new listener hours from drivers...
More