Banco Santander, S.A. (SAN), a retail and commercial bank, which focuses its wholesale banking business on providing services to its main customers in Continental Europe, United Kingdom, Latin America and United States, is reporting quarterly earnings on Wednesday, July 27, after market close:

(Source: TD Waterhouse)
The bank is narrowly covered by analysts and there is little information on past earnings results and upcoming estimates in open sources. The stock has seen substantial volatility in the market price of its stock over the last three months:
<!== INSTRUMENT %% %60% ==!>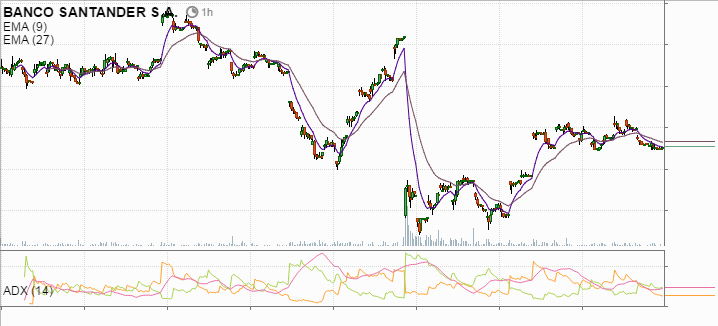 Market data show that the August options are relatively cheap given the ongoing uncertainty in Latin America and upcoming Brexit-related headwinds: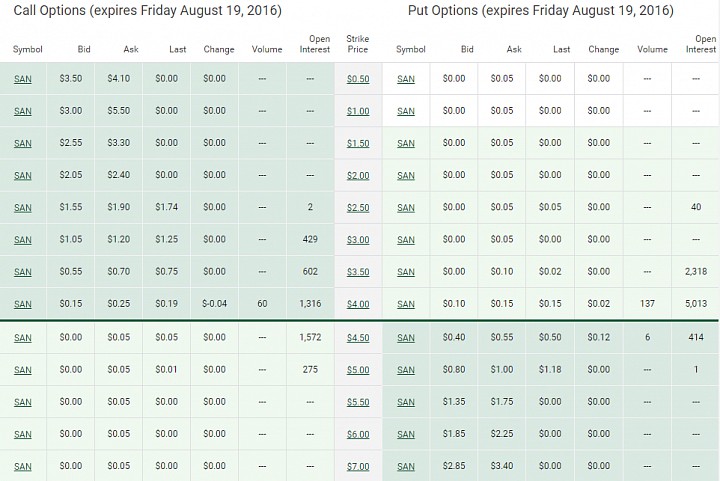 (Source: TD Waterhouse)
The monthly straddles (options with a strike price of $4.00) are worth around 8.2% of the current market price of the stock. Historically, the stock has been more volatile than that on a monthly basis over the last year:

(Source: Google Finance. Calculations by author)
As you can see, the stock has had a monthly standard deviation of 12.5% over the last 52 weeks, while the straddle expiring in a bit less than a month has an implied monthly volatility of around 11.6% (calculated based on 18 business days remaining until expiration), also including volatility from the earnings event this week. I therefore see signs of modest undervaluation in these options.
What do you think of this trade?