When the week started the EUR/USD failed to push above last week's high near 1.3675.Then it fell below 1.36 yesterday, which was a sign that traders have the 1.35 low back in the scope.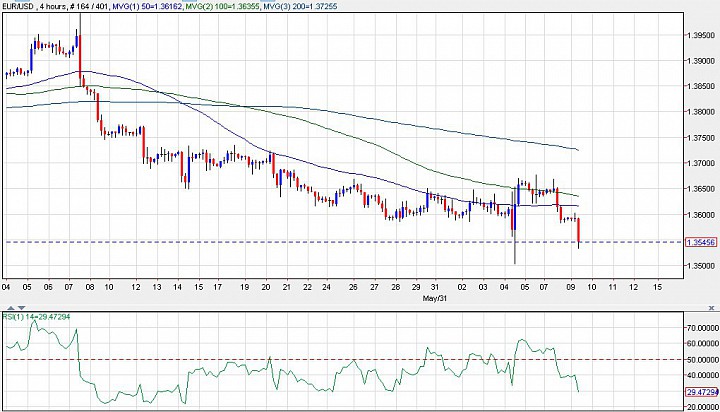 (eurusd 4h chart)
Today, traders in the European session dragged EUR/USD from just below 1.36 to about 1.3540 by the time the US session got started. The focus is definitely on 1.35.
Below 1.35 the next key support levels are the 2014-low at 1.3476, then the Nov. 2013 low at 1.3295 to 1.33.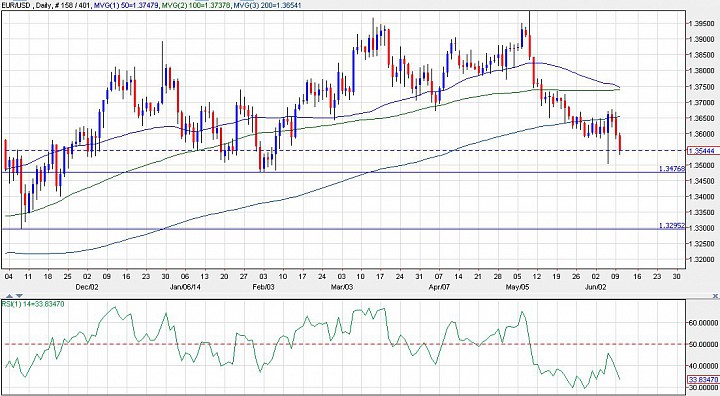 (eurusd daily chart)

The 1.3475-1.35 area is in the scope in the near-term. However, we might see another bullish attempt that fail to push above 1.36 before another bearish attempt clears the 1.3475 low and opens up the 1.3295-1.33 area.