Invest with Confidence. Are you a financial professional? Stay on top of your portfolio with Benzinga Pro's real-time newsfeed and alerts and never miss a headline again.
Don't miss the chance to try it FREE today.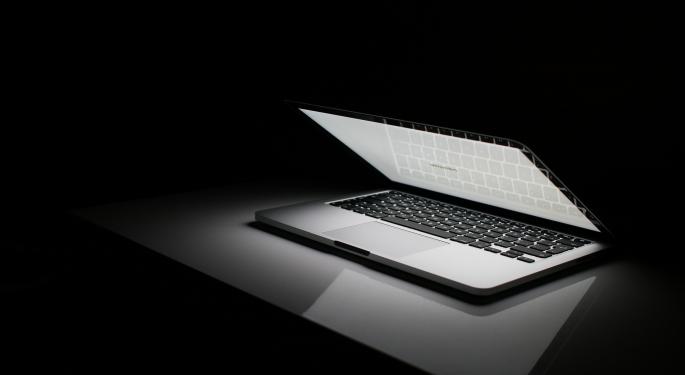 Credit Suisse sees big upside ahead for Alphabet Inc GOOG GOOGL, Amazon.com, Inc. AMZN and Facebook Inc FB, and these three remain its top large cap picks in the sector.
Credit Suisse's Top 3 Large-Cap Picks
Amazon and Google are investing heavily on data center and other equipments amid strong demand from enterprise and customers; this bodes well for future revenue generation. In January, social media giant Facebook said it expects to spend $4 billion- $4.5 billion on capex in 2016, an increase from 2015's $2.5 billion and $1.8 billion in 2014.
"We submit that there are two more Facebooks lurking inside Facebook as Messenger 'chat feed' evolves to a news feed over time and ultimately opens the way for native ads," Analyst Stephen Ju wrote in a note to clients.
Meanwhile, Ju said that there are significant amount of investor concerns around both Google and Amazon, as they are about to enter another investment cycle.
For Google, the analyst said management's commentary around investments and its statement of intent with cloud platform have been headwinds.
For Amazon, Ju noted that investors are concerned over potential new investment from the increased FBA (Fulfillment by Amazon) adoption and reports of aircraft capacity leases.
"We submit that in the case of both Amazon and Google, our working assumption is that both companies will be responding with asset (servers, equipment) deployment in near real-time to consumer/enterprise demand and hence we are happy to be wrong (too low) in our CapEx projections as this would mean that our revenue projections are also too low," Ju wrote in a note to clients.
Ju, however, cut the price target of Alphabet to $920 from $930, citing "model recalibration and incremental $3 billion in CapEx over the next five years toward GCP (Google Cloud Platform)."
Investment Ideas
Following are Credit Suisse's investment theses on the three stocks.
Alphabet: Outperform
The analyst's Outperform rating on Alphabet is centered on the company's continued narrowing of mobile-desktop monetization gap with eventual higher pricing for mobile and larger-than-expected contribution from larger non-search businesses, including YouTube and Google Play.
Facebook: Outperform, PT Raised To $142 From $140
The analyst said Facebook will have long-term revenue growth without "a material lift in ad loads." The near-term growth drivers include Instagram, and Premium Video. He also noted that the Street underrates the long-term monetization potential of FB's new products.
Amazon: Outperform, $800 PT
Ju noted that the Prime subscriber base may have accelerated over the last two quarters, thereby boosting its Unearned Revenues.
On Amazon Web Service, the analyst said, "With DCF-based valuation for AWS at $147 billion, the Street is currently mispricing the e-commerce franchise."
Meanwhile, Ju said that Amazon would benefit from flattening nominal capex dollars and free cash flow expansion and growth in e-commerce segment operating margin.
Date
Firm
Action
From
To
Apr 2016
JP Morgan
Maintains
Overweight
Apr 2016
Citigroup
Maintains
Buy
Mar 2016
Stifel Nicolaus
Maintains
Buy
© 2016 Benzinga.com. Benzinga does not provide investment advice. All rights reserved.