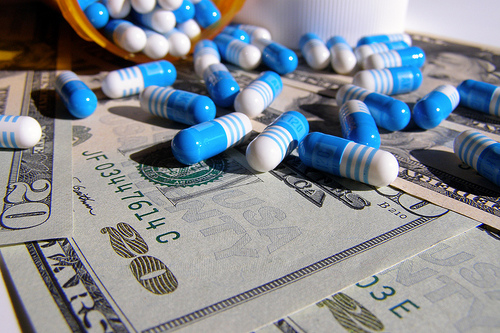 AcelRx Pharmaceuticals (NASDAQ: ACRX) opened today at $3.94 following news of insider selling last week. Year-to-date, the company saw a trading low of $2.96 and a high of $9.32.
Perceptive Advisors LLC, which owns more than 10% of the AcelRx Pharmaceuticals market share, sold 310,000 shares last week for $1,295,800 total, amounting to $4.18 each, WKRB reported.
Last month, the company reported $0.32 earnings per share for the last financial quarter, beating estimates by $0.06. The company's market capital rests at $174.83 million.
Positive Results for New Clinical Testing
The company, which specializes in innovative therapies to treat acute pain, recently reported positive testing outcomes for a new therapy title ARX-04, according to a press release.
The drug was tested, along with a placebo, on a total of 163 patients that recently underwent some sort of abdominal surgery, and was found to decrease pain in those treated with the therapeutic. These results were found in both a primary and secondary round of Phase 3 testing, the press release reported.
"In addition to the ambulatory surgery setting studied in this trial, we believe ARX-04 has broad application in emergency room and military settings, where patients often do not have immediate access to IV pain medications," Interim Chief Executive Officer of AcelRx Howie Rosen said. "To that end, we expect to initiate a study this year in emergency room patients. Beyond the ER, we are researching other medically supervised settings in which ARX-04's non-invasive, rapid-acting profile would benefit patients."
For more business and financial news, click here.