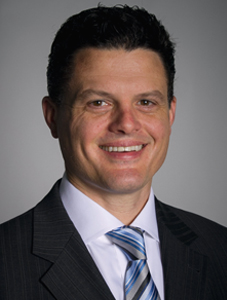 Mike Foy: We were wondering if hiring more women is a good strategy for making women investors happy and we found out it isn't. (NYSE: FIS)
"I think the recipe for success at each firm is different," says Mike Foy, director of wealth management at J.D. Power. "Edward Jones is about the advisor and the face time and personal attention and that's the key to their success. If you look at individual factors, they do well with individual advisors and investment performance and a lot of that is related to the advisor."
"Fidelity does really well at everything else like things such as the competencies and they're really good at delivering account information, raising awareness on products and commissions and fees," he says. See: Fidelity Investments wins huge in the 'biggest 401(k) case in decades' — but bearing battle scars.
"We were wondering if hiring more women is a good strategy for making women investors happy and we found out it isn't. The gender of an advisor isn't important," Foy says. See: How to market to women: Don't.
The explanation for this is beyond me.