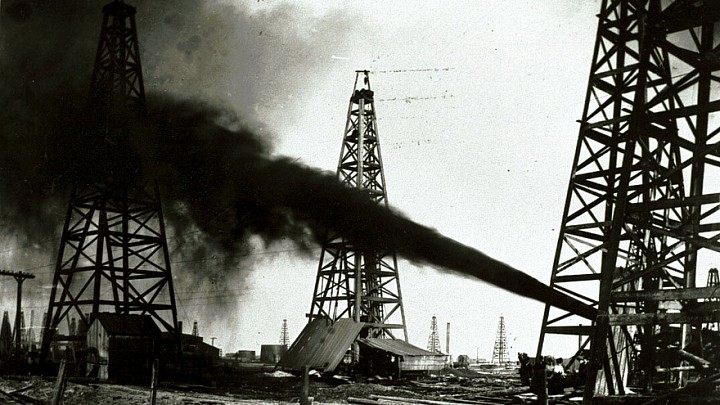 Crude oil and many energy stocks are nowhere near rebounding.
In fact, these stocks likely will continue to decline in 2015.
But in the past two weeks, a sharp selloff in pipeline MLPs has created a big opportunity for investors who can stomach short-term volatility in pursuit of long-term investments with massive income potential.
Consider the Alerian MLP ETF AMLP, +1.38% , a leading master-limited-partnership fund with just shy of $8 billion in assets under management. A recent selloff saw Alerian briefly touch under $14 a share — the fund's lowest level since it launched in August 2010. As a result, the fund now yields about 7.6% annually.
There are many reasons for the decline, not the least of which is soft energy pricing, and there are no guarantees that there won't be further pain in the short-term given the sector's bleak outlook.
But long-term dividend-focused investors looking to stake out a position in these income-generating MLPs would be wise to consider buying or adding to positions in these stocks now — particularly the "toll taker" partnerships focused on energy infrastructure and pipelines.
Here's why I'm taking a serious look at the MLP space and why you should too:
Distributions are rising at many MLPs
A look at some popular MLPs can be depressing if you're only looking at share price. But remember, these companies are basically pass-through entities where the profits are delivered directly to "unitholders" in the partnership. That means a growing level of distributions indicates better cash flows and a healthier underlying business.
Viewed this way, it's puzzling that MarkWest Energy Partners LP MWE, +0.64% has hiked its distribution from 76 cents quarterly at the start of 2012 to 92 cents now — a 21% increase in less than four years — while shares are actually slightly in the red over that time frame due to recent declines.
Similarly, pipeline giant Energy Transfer Partners ETP, +4.69% has seen distributions increase from 89.38 cents in mid-2013 to $1.035 currently — a roughly 16% jump in two years — while the stock is down by double-digits in the past 24 months.
http://www.marketwatch.com/story/dividend-rich-oil-and-energ...