The U.S. solar market has moved away from massive solar farms in recent years, favoring smaller developments that plug into the grid a little more easily. But international markets aren't shying away from giant solar projects, particularly in desert locations.
The latest headline-grabbing project is a 1.18-gigawatt (GW) solar farm in the United Arab Emirates, which is moving closer to contract signing. To put that into perspective, 1.18 GW is enough to power 193,520 homes, or maybe more given the solar resources in the UAE. If completed, this would be a big win for the solar industry overall.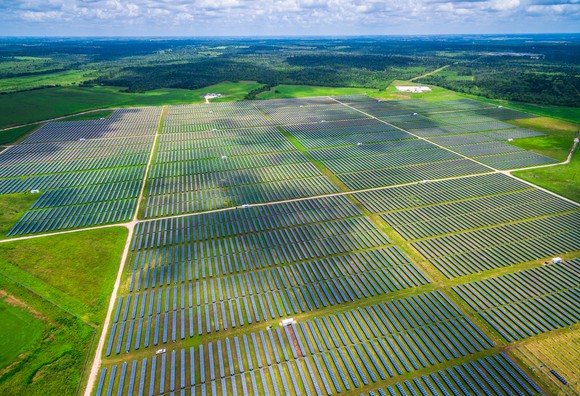 The world's largest solar farm
According to early reports, Japanese firm Marubeni is the main planner of the 1.18 GW solar farm and will eventually finance 20% of the project. The Abu Dhabi Water & Electricity Authority will own 60%, and JinkoSolar (NYSE:JKS), which will provide solar panels, will own the remaining 20%. If all goes to plan, the plant will be online in 2019.
The impact of such a project shouldn't go understated. This is the equivalent of about 1.7% of all solar installations in 2016, which are currently estimated at about 70 GW, and is 18% of...
More