U.S. President Barack Obama's policy toward Russia has been ineffective and wrong, according to Republican presidential candidate Bobby Jindal.
"I think, this president's [Obama's] policies actually encouraged, not discouraged, [Russian President Vladimir] Putin and I think that's been a mistake," Louisiana Governor and Republican presidential candidate Bobby Jindal told Sputnik on Thursday.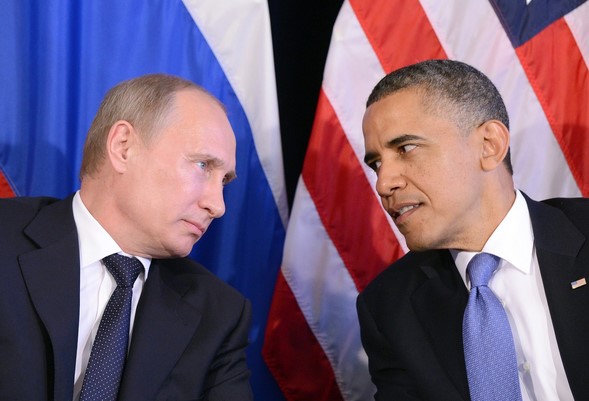 Putin has got another 17 months of Obama's term to exploit his weaknesses and wreak havoc in the geopolitical order, according to an American political expert, as it was recently reported by ValueWalk.
Putin showed what he thinks about Obama by annexing Crimea and subsequently invading Ukraine. And while Russia signed the Minsk ceasefire agreement in February this year, Russian troops still swarm eastern Ukraine.
As a response, Obama and his allies impose rounds of sanctions against Russia over the Kremlin's aggression in Eastern Europe.
"I think one of the reasons Putin is in eastern Ukraine and Crimea is that he doesn't respect this White House, he doesn't respect Obama's foreign policy," Jindal said.
Jindal also added that he believes that "peace through strength works." "We need to have NATO deployments in Eastern Europe with our allies. I think that actually deterrence works," he said.
The relations between the U.S. and Russia have been at its worst since the end of the Cold War, with NATO and Moscow regularly carrying out military drills with the other side's military capabilities and war plans in mind.
Talk with Russia from a position of strength
In August, ValueWalk reported that analysts at the European Leadership Network think tank analyzed Russia's large-scale military exercises that took place in March as well as NATO's smaller military drills in...
More