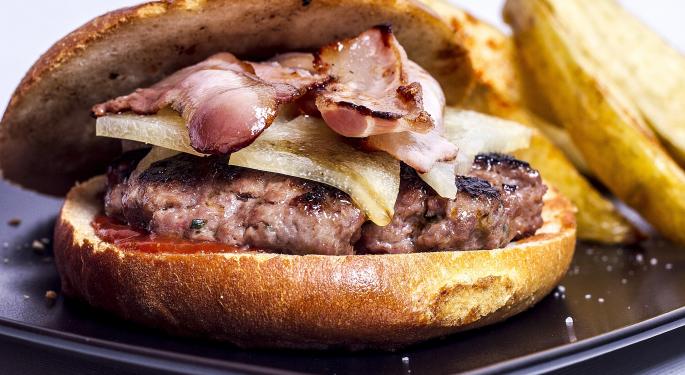 Shake Shack Inc (NYSE: SHAK) released its Q2 results after market close on Wednesday. Earnings per share came in above Wall Street consensus expectations, however, shares shares fell due to the company's weak comparable sales and prior overly optimistic valuation.
Shake Shack reported EPS of $0.14 and revenues of $66.5 million. Analyst consensus had an EPS estimate of $0.13 and revenues of $63 million. Same store sales increased 4.5 percent.
Shake Shack reported seven system-wide openings including four domestic company-operated shacks and three licensed shacks.
Company management raised FY16 revenues at $253-$256 million from $245-$249 million vs. estimates of $252 million. Additionally, same-store FY16 sales growth would be between 4-5 percent and expected 18 new domestic company-operated stores to be opened.
Management Comments
"We continue to execute on our growth strategy, while delivering industry-leading AUVs and, in this past quarter, our 30.8% Shack-level operating profit margin set a new record. Innovating around our core menu continues to be a key driver of our success with the addition of our Chick'n Shack, launched in January, and our most recent LTO, the Bacon Cheddar Shack, launched in June," said CEO Randy Garutti.
"Domestically, given favorable development tailwinds in our 2016 pipeline, we have increased guidance to open 18 domestic company-operated Shacks this year."
Overly-High Valuation
Shake Shack's high valuation totaled $53 million per restaurant in January vs. companies like Chipotle at $10 million and McDonald's at $3 million. The high valuation has left investors overly cautious on the stock which could have played a part in Shake Shack's touchy price movement.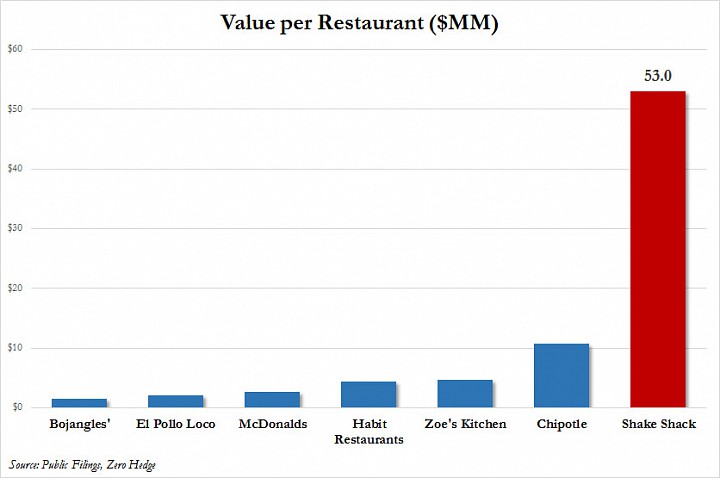 At time of writing, Shake Shack traded at $37.38 in Wednesday's after-hours session, down 8.5 percent.
© 2016 Benzinga.com. Benzinga does not provide investment advice. All rights reserved.