Trade with confidence. Are you a professional trader? Be the first to get the alert with Benzinga Pro's real-time newsfeed and audio squawk and never miss an opportunity again.
Don't miss the chance to try it FREE today.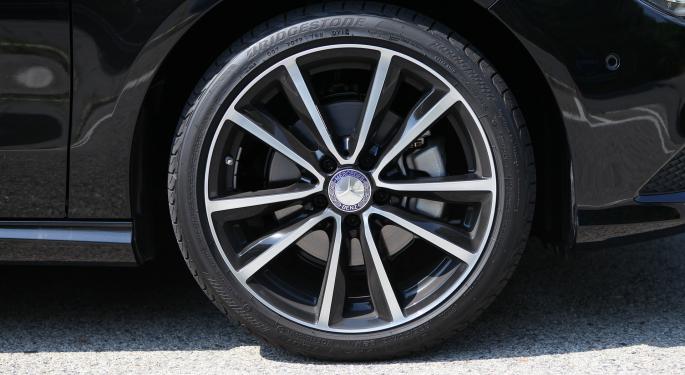 Tesla Motors Inc TSLA 3.03% is scheduled to report its first-quarter results after Wednesday's market close.
Bloomberg's auto expert Jamie Butters provided an in-depth preview of the company's quarterly print during a recent segment of "Bloomberg <GO>."
Tesla is expected to post a loss for the first quarter, but the company also said that it could see a profit in the second quarter. According to Butters, Tesla is the "youngest" automaker in the United States, as last year, the company manufactured 50,000 units, or the equivalent of F-150 models Ford Motor Company F 1.29% can sell in a "bad month."
Butters continued that Tesla has seen success in its short lifespan, including positive reviews of its vehicles. He added that break-even profitability status isn't necessarily that important for Tesla for the time being, as the company focuses on investing in future initiatives and ramping production of the Model 3 vehicle.
Butters added that Tesla's stock at its current valuation is essentially a "call option on the future potential of the company." After all, investors are entertaining the possibility that the world will one day rid itself of petroleum, and Tesla is beginning to prove today that electric vehicles can be "more fun" and "more useful than regular gas burning cars."
Butters pointed out that Tesla recently received a "huge influx" of capital from customers who paid a $1,000 deposit on a Model 3 purchase. He added that the cash influx should be enough until the company becomes cash flow positive and the company won't be plagued by expensive production issues in ramping up production.
Finally, Butters said that Tesla's stock is "so inflated relative to the profits," it might be a smart idea to take advantage as such and issue a stock offering.
"If people want to give you their money...take it," he concluded.
© 2016 Benzinga.com. Benzinga does not provide investment advice. All rights reserved.