The Dow is now down for the 6th day in a row (and 11 of last 13 days) as it tests 17,400 - its lowest level since January. With The S&P and Small Caps tumbling towards red year-to-date, Nasdaq remains 2015's big winner but is falling precipitously today...
The Dow is down to 6-month lows...
as the entire equity complex tumbles..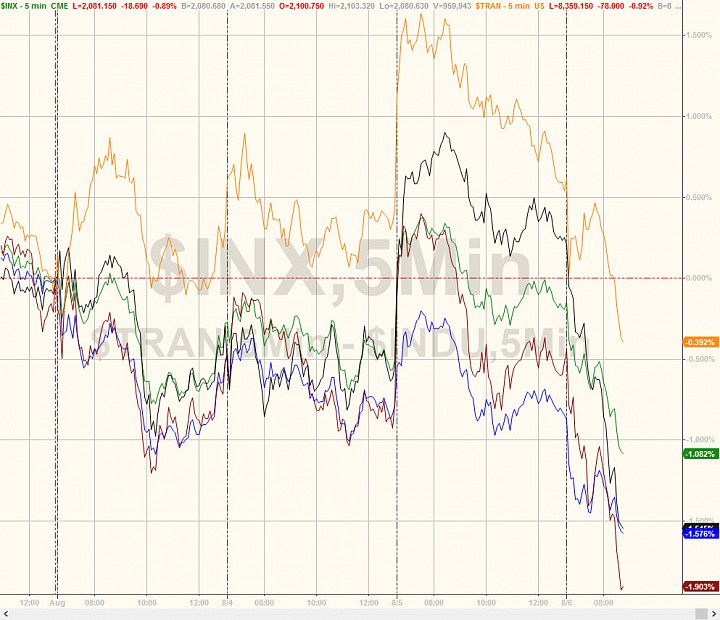 as heavy volume is pressing stocks lower...

Right before 11:29 ET, 6k

https://twitter.com/search?q=%24ES_F&src=ctag

contracts rip through that 2080 price level ET in one second. ~11:28 pic.twitter.com/RXlc8lAbai

— rockhowse (@rockhowse)

https://twitter.com/rockhowse/status/629317090265157632
Year-to-Date, things are fading fast.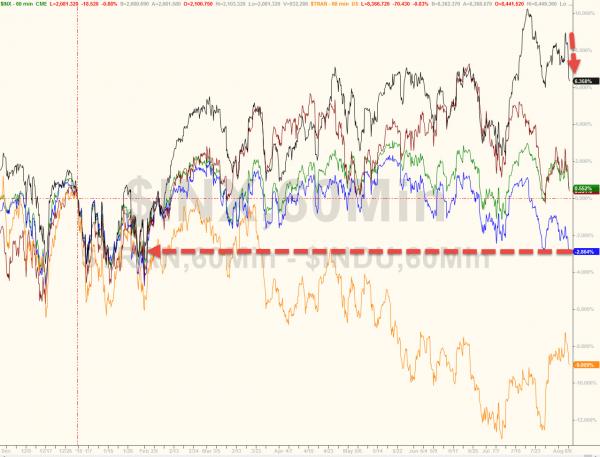 We're gonna need a bigger PPT!
Charts: Bloomberg