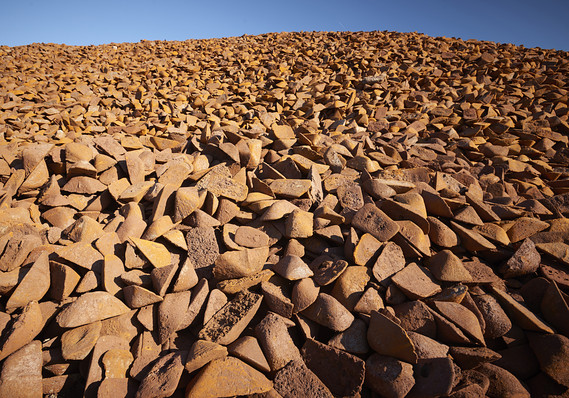 The cost of iron ore on the spot market climbed on Tuesday, and prices may be poised for further gains as buyers in China stock up on the metal following its recent price tumble.
Iron-ore buyers in China, the largest consumer of this raw material, likely "sensed the recent price erosion was extensive enough—and unlikely to decline much more—so it became safe and comfortable again to procure the raw material," said Joseph Innace, S&P Global Platts content director, Metals Americas.
"Buyers would not have been enticed back into the spot market today if most of them saw further price falls of any magnitude ahead," he said.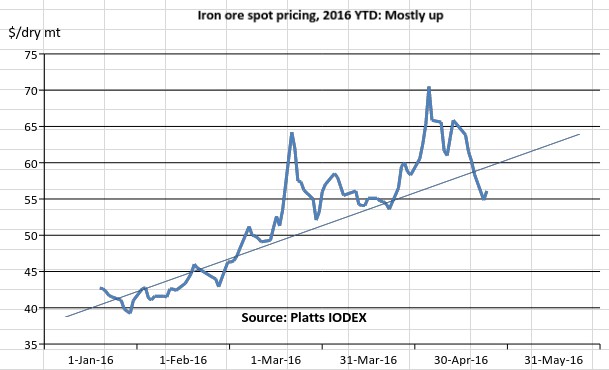 Platts' IODEX prices for 62% iron-ore fines delivered to China stood at $56.10 per dry metric ton Tuesday, up about $1.25, from Monday's close following...
More