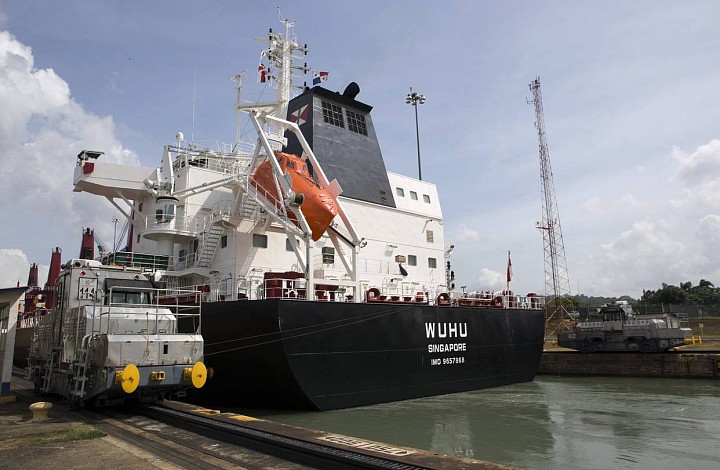 The darkest days may be over for the dry-bulk shipping companies that transport the raw materials of global trade.
After a deep slump in freight rates pushed many of the world's biggest dry-bulk shipping companies deeply into the red and some smaller ones out of business, a recent surge in freight rates has owners rejoicing.
The Baltic Dry Index, which measures the cost of moving commodities like coal, grain and iron ore, is hovering at a two-year high of 1,232 points after hitting its lowest level ever at 292 in February. At its peak, before the 2008 financial crisis, the index had reached 11,000 points.
Although much of the recovery is tied to end-year seasonal factors like China's replenishing of coal and iron ore supplies in addition to bumper U.S. grain exports, shipping executives expect a slow but steady recovery will continue through the second quarter of next year.
"The market has turned from really awful, to just awful," said Robert Bugbee, president of Scorpio Bulkers Inc., the biggest New York-listed bulk carrier by market value. "It's got a way to go for a full recovery, but it looks...
More