The 1H chart shows a bullish breakout, the second since last week.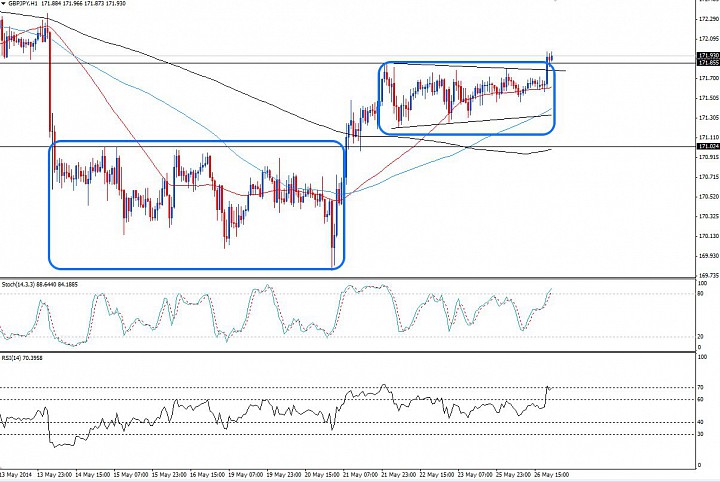 (gbpjpy 1h chart, 5/27)

The 4H chart shows the current breakout also breaking above a falling trendline from the May high at 173.45. The rally also cleared above the moving averages (200,100,50) to signal a bullish swing.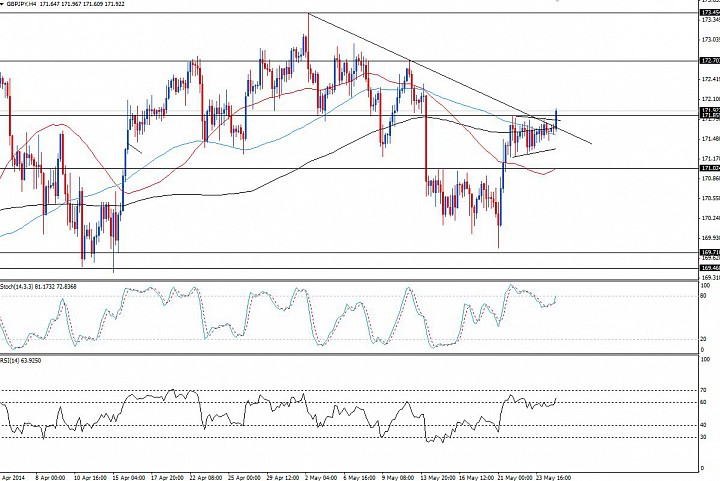 (gbpjpy 4h chart, 5/27)
First there is the 172.70 resistance area, then the 173.45 May-high.
The bullish scenario looks good unless there is a break below 171.50. Then, we will have to see if the market will respect last week's bottom or not.