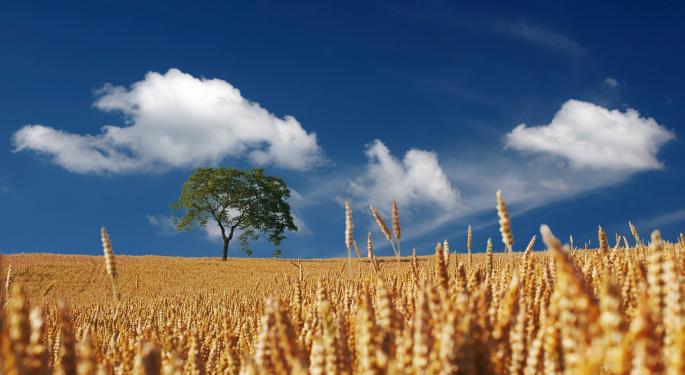 Shares of Hain Celestial Group Inc HAIN are plummeting after the company announced a delay of its earnings release.
After Monday's market close, the organic food manufacturer said the delay is due to accounting of concessions granted to certain U.S. distributors. The company said it "will not be in a position to release financial results until the completion of the independent review of the Audit Committee and of the audit process relating to FY16."
Hain does not expect to achieve its previously announced guidance. The company said it sees "any potential changes in the timing of the recognition of revenue with respect to these transactions should not impact the total amount of revenue ultimately recognized."
Shares traded recently at $38.85, down 27.7 percent in Tuesday's pre-market session.
Could traders have seen this negative news coming?
On Friday, Benzinga Pro's Market-Moving Exclusive feed noted that shares were up about 9 percent on no news, with extremely heavy options activity. The feed reported that traders had been speculating on lack of the company's disclosure about its earnings date, with some suggesting "important news" could be coming.
Benzinga Pro said the company has historically been very prompt with its earnings date disclosure, normally announcing that results will be out about two weeks ahead of the report.
One analyst Benzinga spoke with suggested the delay could be attributed to two factors: 1) M&A, on the bullish side of things or 2) operational issues, on the bearish side of things.

© 2016 Benzinga.com. Benzinga does not provide investment advice. All rights reserved.