Millennial Media provides mobile advertising solutions to advertisers and developers all over the world. The company was acquired by AOL (subsidiary of Verizon) on September 3, 2015.
There is no doubt that the main sunergy of this acquisition will be the inventory: AOL had a great presence in mobile Internet and advertising. According to the latest press-release Millennial Media was used by around 65,000 apps.
The most important things of this acquisition are:
Millennial Media had a very poor marginality: according to the Q2 results the company had a loss of ($6.9M) in adjusted EBITDA. In order to compare, as of June 30, 2015 the adjusted EBITDA was around ($6.1M) - loss as well. AOL needs to put a lot of efforts to work with such business model. Even the great number of users and apps could be inefficient in such model;
Revenue was dropping down: the company had a decrease in revenue growth rate since 2011 (116%). In 2014 the growth rate was around 14.3%, however the LTM revenue decreased 2.5%.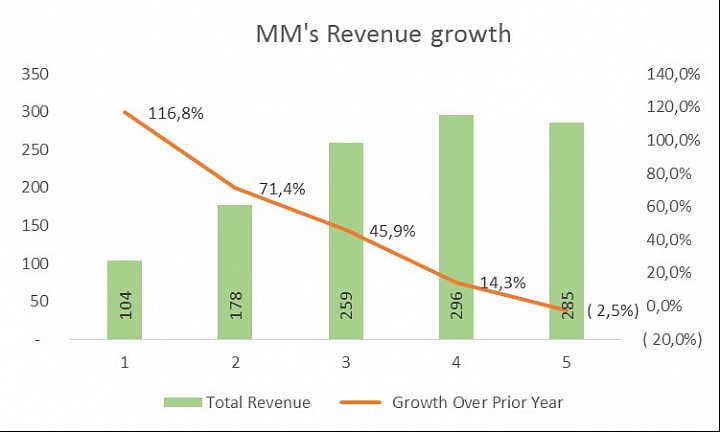 Another issue is the competition: Mopub (acquired by Twitter), Exponential, AppLift - all these companies became rather big and provide a strong competition. Millennial Media will also face the competition with the following early-stage companies with very interesting technologies and solutions for the market: Adludio, PLYmedia, AdsNative, LoopMe etc.
I think that Millennial Media needs to review its business model, potentially increase its % from CPM, probably take the bigger stake from direct advertising campaigns. Otherwise this business has lots of threats.