With tail risk hedges (SKEW) at record highs, and normal risk hedges (VIX) beginning to rise, it appears anxiety over Trump-Trades is growing.
We would expect SKEW to drop and VIX to rise as traders shift from expensive tail hedges to cheap 'normal' hedges - which will weigh on stocks overal..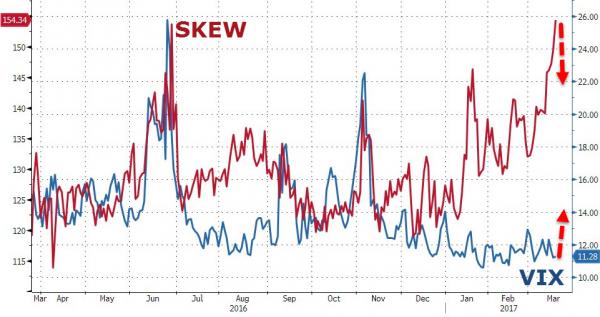 This week saw VIX options activity soar to its highest since Brexit (led by bearish market VIX Call volumes).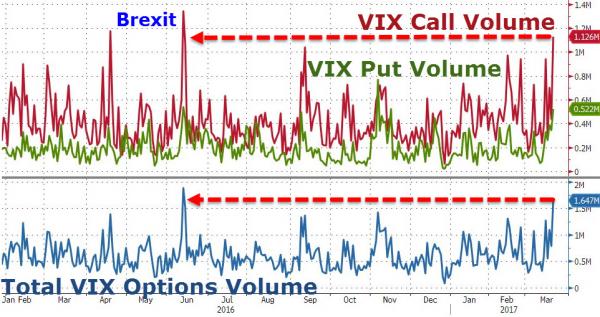 VIX over 13 yesterday was 2017's highs, but remains notably below the 'norms'.
We note VIX is back above 13 as we write and stocks are stubbornly ignoring it for now...