Something I have been monitoring over the last few months has been the positioning data in the Australian Dollar. In any case, for those that are not familiar with the Commitment of Traders report, it measures the number of
contracts that traders/investors/hedgers are holding in futures positions on the CMS. I should do a post on how to use it, but not today.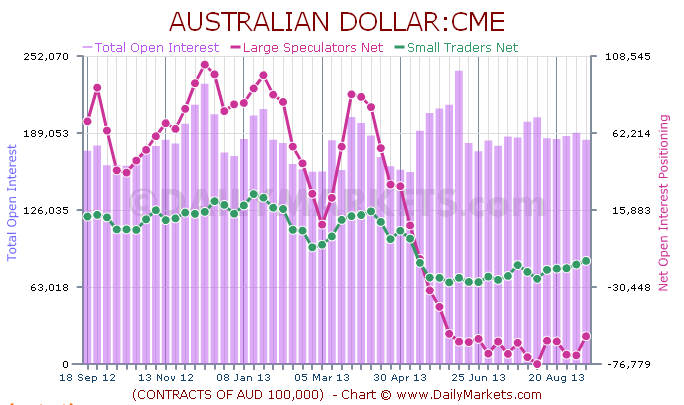 The reason I have been doing so is that the Aussie positioning has been heavily bearish since it plunged in April on the back of the RBA loosening monetary policy and poor data out of China.
However, from my reading of the macro situation the Chinese data has improved since then, and the RBA has ended its interest rate cutting cycle (though recent employment data put a dent in that recently).
Today I want to point out that the positioning data, which was heavily bearish Aussie continues to remain so, but there was a covering of some short positions over the last week (from -71.5K to -60K in the large speculators category).
Why should we care? Well, as we look at the AUD in the daily timeframe, it too shows a similar bottoming pattern.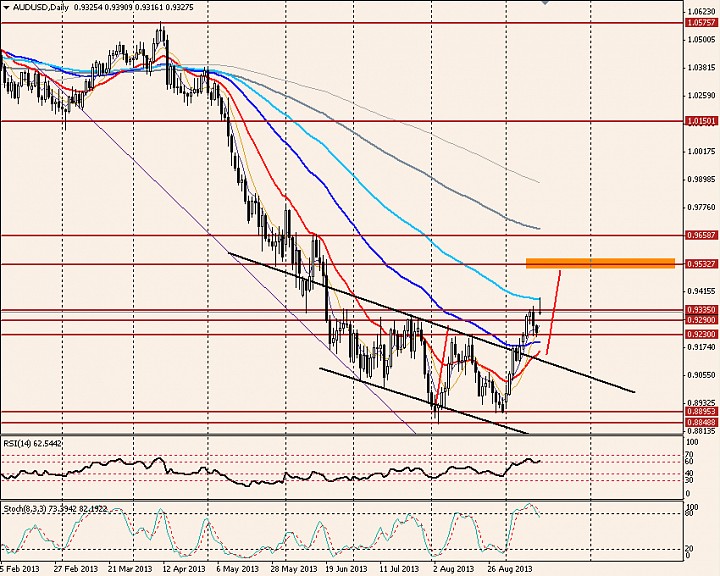 The idea here then goes like this. Is it more likely that investors that are already heavily short will pile on further and send the currency lower?

Or is it more likely that if we have a move higher that the shorts will have to cover and we get a short squeeze rally?
My bet is on the latter, and so if we have an FOMC decision that is USD negative, then the Aussie can have a strong upmove.
We were already monitoring the slanted head and shoulders pattern in the pair, and so will continue to look at the technical picture and the possibility of further upwards momentum, while at the same time keeping in mind the positioning data and the chance of a short squeeze.
- Nick