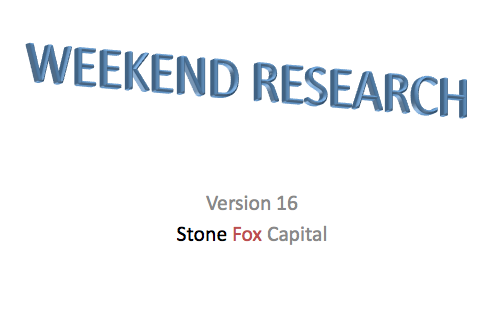 This weeks version of the Weekend Research will focus on the opportunities presented by the anxiety over the upcoming elections. 
The U.S. stock market is down an incredible nine consecutive trading days heading into the Presidential election on Tuesday. The market hasn't seen a losing streak like this since 1980. The losses haven't been large at only 3%, but the streak has exceeded those during the depths of the tech bubble bursting and the financial crisis.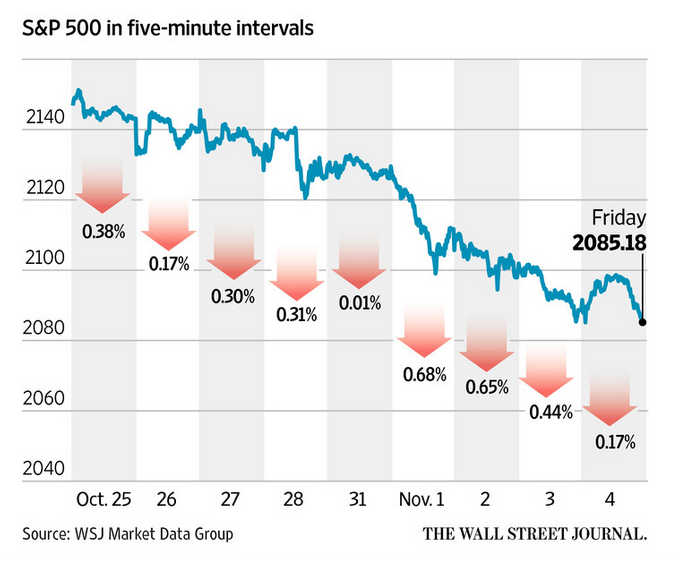 The odds now exist that the market rebounds on the expected victory by Hillary Clinton. At this point, even if Trump wins the market only has a couple percentage points of downside. 
The opportunity exists in pharma stocks like Gilead Sciences (GILD) and Allergan (AGN) that trade at multi-year lows fearing Hillary in the White House. The reality exists that she doesn't take office until February and as usual won't focus on drug pricing to the same extent as her campaign pledges. 
While the pharma and biotech sector is more risky and is likely to face more political pressure, the financial sector is showing more signs of life. With the election over, the Fed is likely to raise rates in December. Big bank stocks like Bank of America (BAC) and Citigroup (C) will benefit from higher rates. Both stocks have held up well during the sell off the last two weeks suggesting these stocks lead any rebound in the market next week. 
Either way, any early weakness to start the week is a time to start building positions. 
Disclosure: Long C and GILD